Good morning, Friend!
Seeing as this is our first cup of coffee together, we should get to know each other!
Number one thing you should now about me is that like it or not I live from one cup of coffee to another.  I really need an IV drip of it. I used to blame my need for coffee on my kids, but now that they sleep through the night (for the most part) I can only say that I typically burn the candle at both ends.  (Make no mistake…I love my life!)
Ever since I found this on Pinterest, it has become my morning mantra. Well let's be realistic…it is my mantra all day long!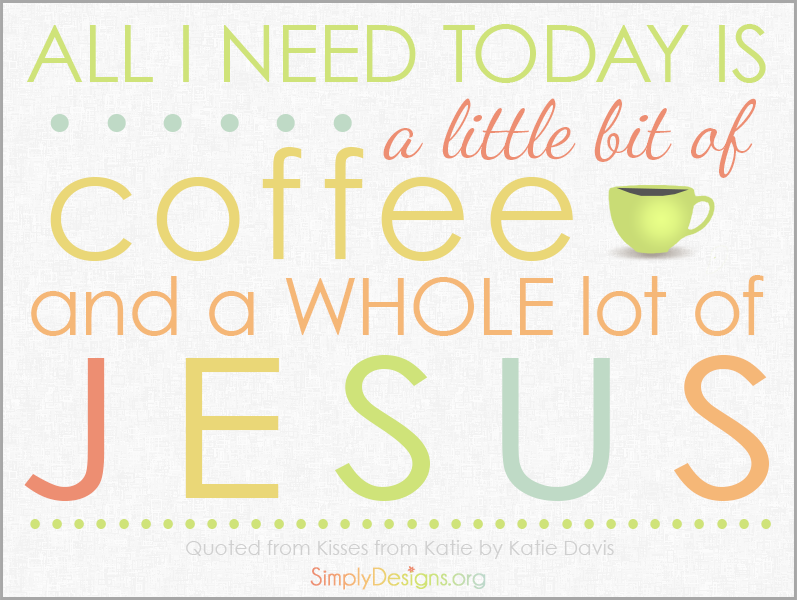 My passion is to encourage women in their walk with the LORD.  My main ministry outside of my home is the Mosaic of Moms blog for which I am the founder, writer, editor, and co-admin with my dear friend, Gretchen Speer of Magnificent Mayhem.
My loves are my sweet husband Michael, my strong-willed daughter, and my silly little boy.   I would love to share an idyllic family photo, but this one is more realistic of us.   This was our Christmas card last year.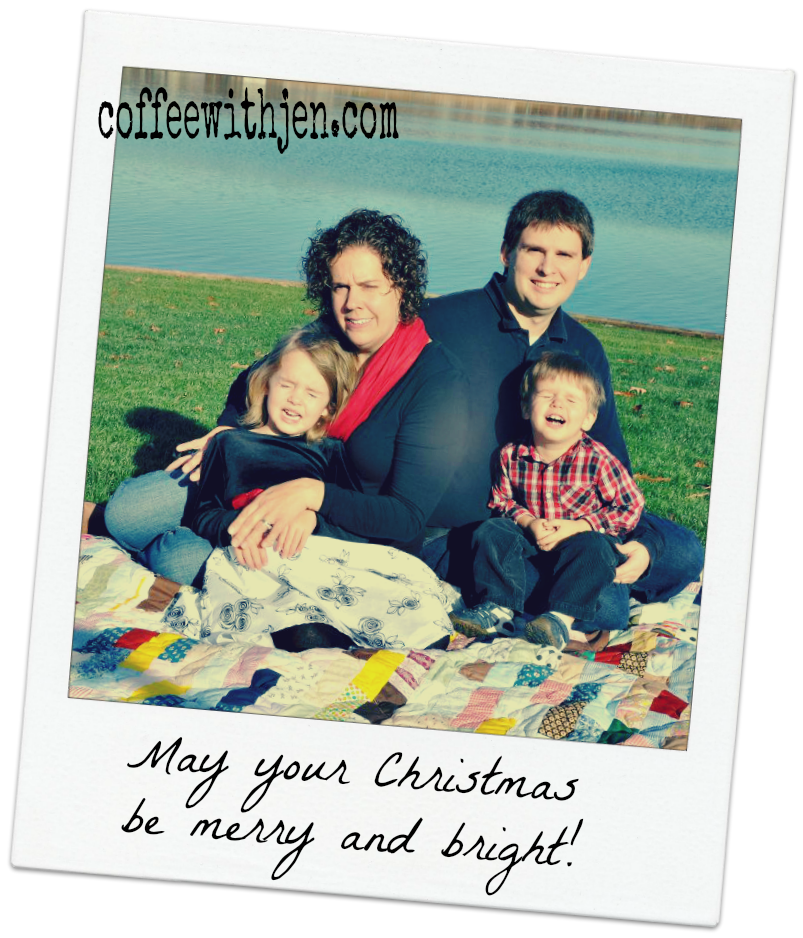 My dream vacation is a cabin in the woods.   My favorite show is the Voice even though I don't really enjoy music.  My favorite candy is Dove Milk Chocolate.  And I LOVE caramel!
What is my favorite coffee?  Caramel latte with salted caramel swirl.
Enough about me, Friend.  What about you?  Introduce yourself.  Be sure to include what your favorite coffee is (or tea…I will still love you if you don't like coffee…I will just strongly question your sanity).
Follow me on Facebook and Twitter- @coffeewithjen.