Spring is almost here which means two things for my family: 1) cleaning and 2) garage sales! I do not like clutter, and I do not like overspending for toys and clothes that my kids will outgrow quickly.  Therefore, spring is a win-win for me!
This is part one of a two part series on garage sales. This installment is mostly aimed at those of you new to the scene who are thinking about hosting your own garage sale.  If you are a pro, please feel free to share your tips in the comments. Check back for the next installment where I will give my tips on how to be a smart garage sale shopper.
Without further ado, here are my seven tips for making your event a success.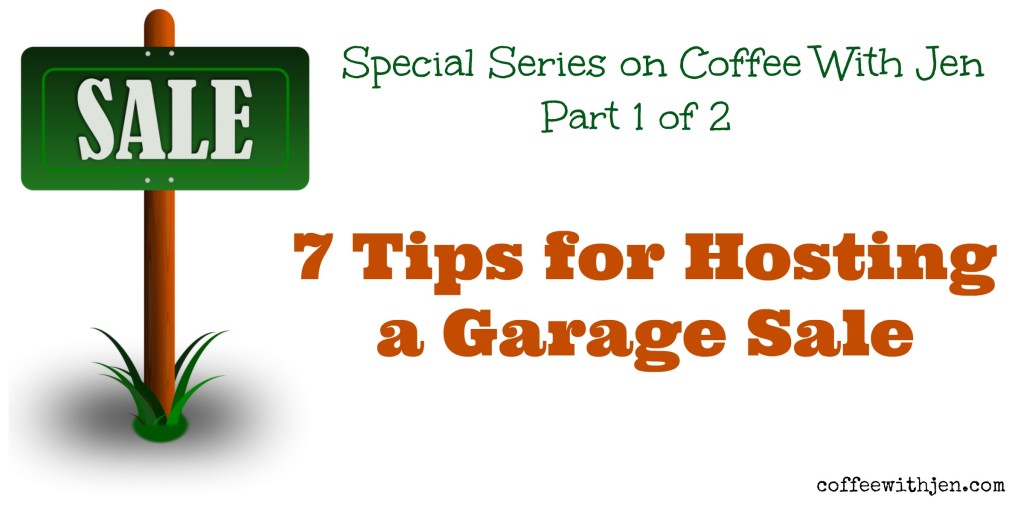 1) Decide how attached you are to each item you are selling. If you really want to part with something by the end of the sale, price it to sell! It is better to have sold it for less than you wanted than to still have it at the end of the day.
2) Combine like things in baggies and sell as a lot even if they are not a formal set (little people or assorted action figures). It moves the inventory and the buyer feels as if they are getting a bargain even if they don't want/need all of the items. Large zipper bags like the ones that bedding comes in are great for bigger items such as train sets.
3) Try to keep everything off the ground. I hate bending over to dig through stuff.
4) Organize your space into a mini-department store: baby stuff on this table, kitchen stuff over there, etc.  You would think this would be common sense. But as a shopper, I have left plenty of garage sales because they were so terribly disorganized.
5) Decide what to do with kids' clothes. I typically don't mess with selling my kids' clothes.  Most of what they have are hand-me-downs or gifts so we like to pay it forward. However, one tip to simplify the experience is to have plastic bags available and one set fee for everything the shopper can get in one bag. Remember, the goal is to move merchandise!
6) It is nice to let the kids have a little stand to sell refreshments. We go to Sam's and get chips and drinks, then donate the proceeds to a charity. It is fun for them and gives them a purpose during the event so they are not underfoot. What we don't sell of the treats we keep on hand for our weekend adventures.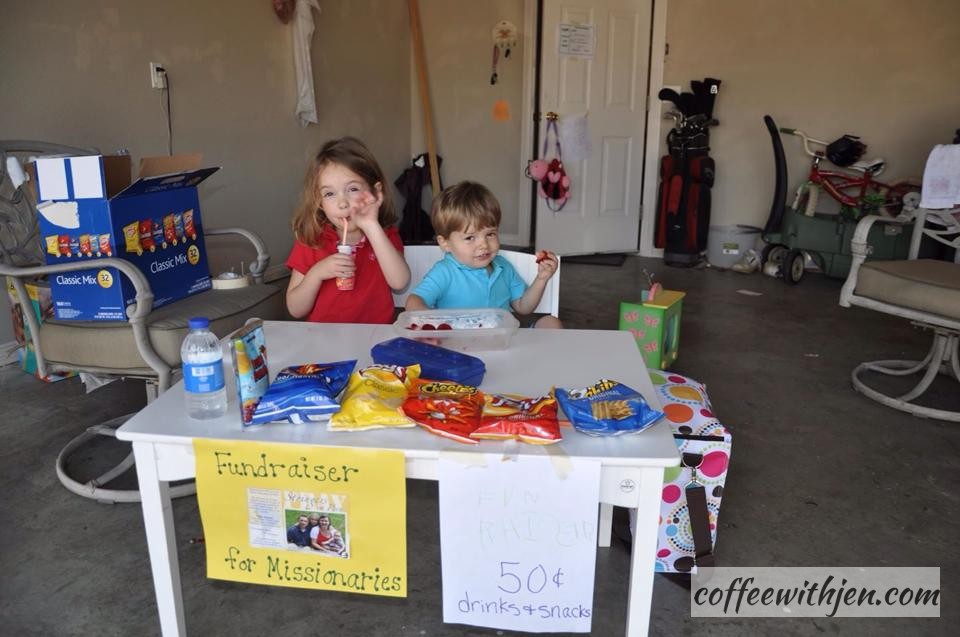 7) Have a plan for the items that don't sell. The very day that we close our sale, we load up the car with the remaining items and take them to a donation center. Never save an item for the next sale! It will not benefit you to have the clutter!
Bonus Tip: Because who doesn't like a freebie?
8) Sometimes one man's junk…is another man's junk!  Be willing to dispose of the things that don't sell and that are not accepted at the donation center.
Would love to hear your helpful tips if I missed something!  Feel free to share in the comments below.
Link Up With: