When I saw this on Magnificent Mayhem, I wanted to play along.  Thanks, Jones Design Company, for the original idea!  I love having insight into bloggers' lives.  Here is a peek into mine.
Currently I am…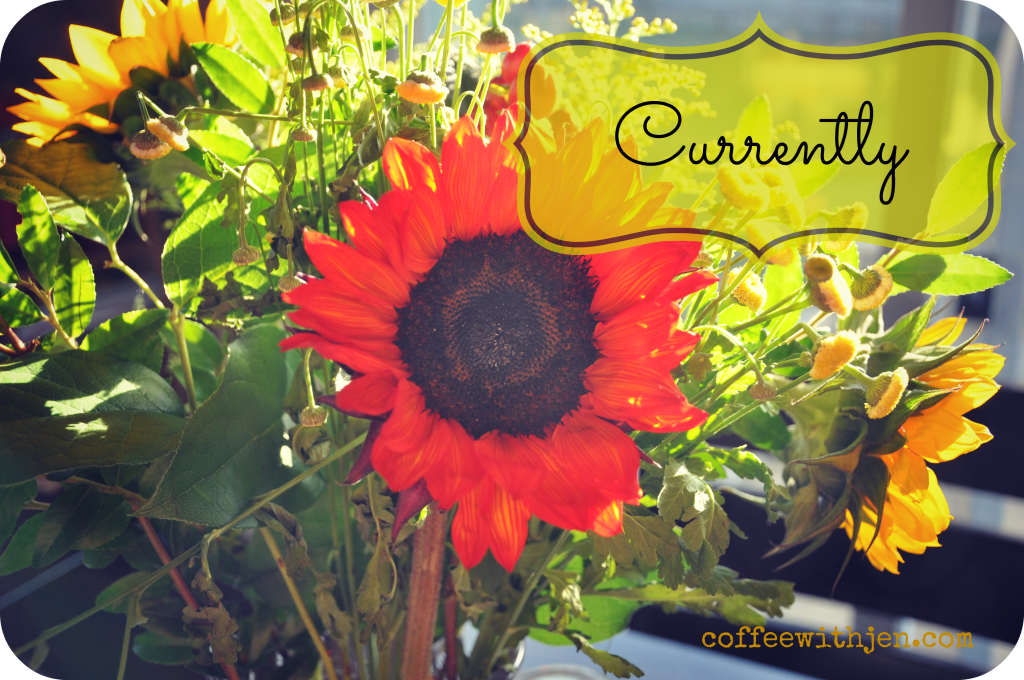 Enjoying: These lovely bite-size pieces of heaven!   Who doesn't love Heath? Thanks, secret pal!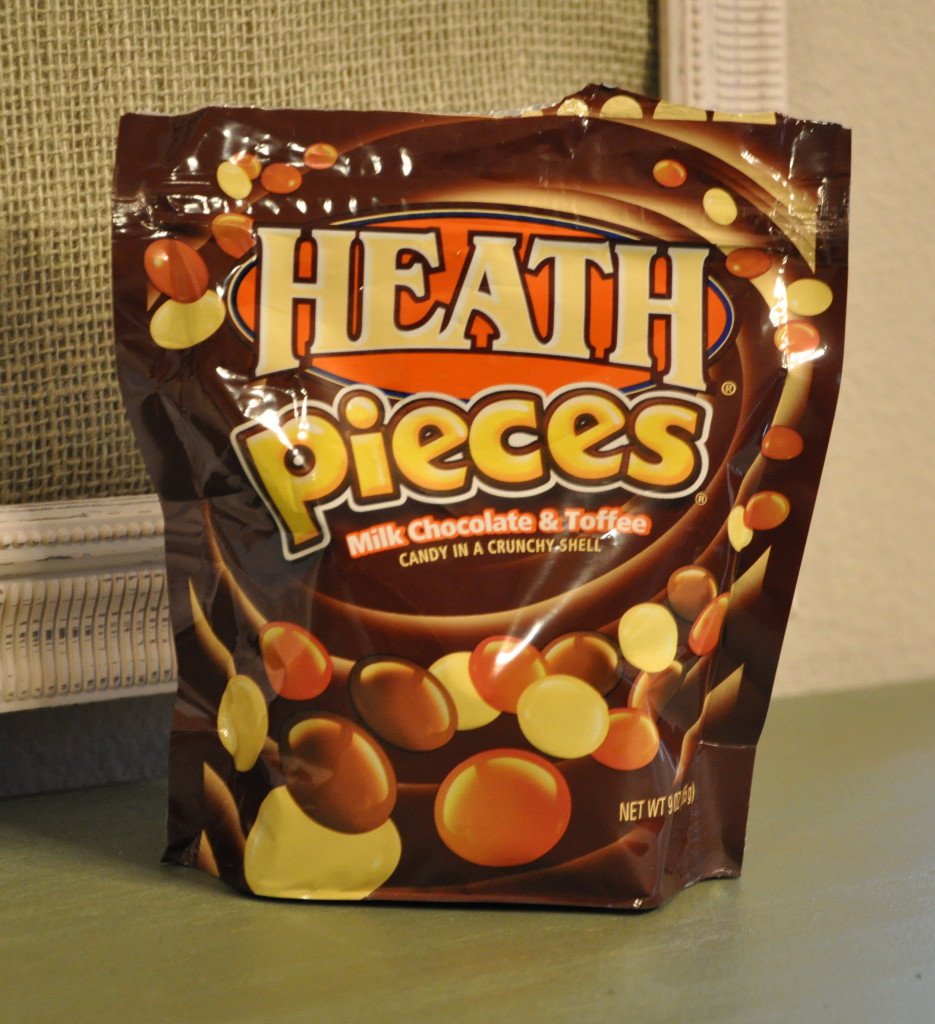 Listening To: Podcasts on the topic of Godly friendship and community.
Reading:  I am reading these three books.  I am on the second reading of  What Happens When Women Walk in Faith by Lysa TerKeurst.  I am currently leading a Bible study using this material.  We are looking at Women Living Well by Courtney Joseph for our next study.  Therefore I am pre-reading it and loving it so far!   The third book I am diving into is Ann Voskamp's newest book The Greatest Gift: Unwrapping the Full Love Story of Christmas.  It is an advent devotional.  I plan on doing a review of it in December on Mosaic of Moms.
Loving: Our school schedule!  My daughter started kindergarten this year.  She goes to a classical Christian academy.  Two days a week she goes to school.  The other days we do homeschool.  This is the best of both worlds.  Even though I am a certified teacher and sure I would do fine with homeschooling, I love that they keep track of her progress and curriculum. What a blessing her school has been!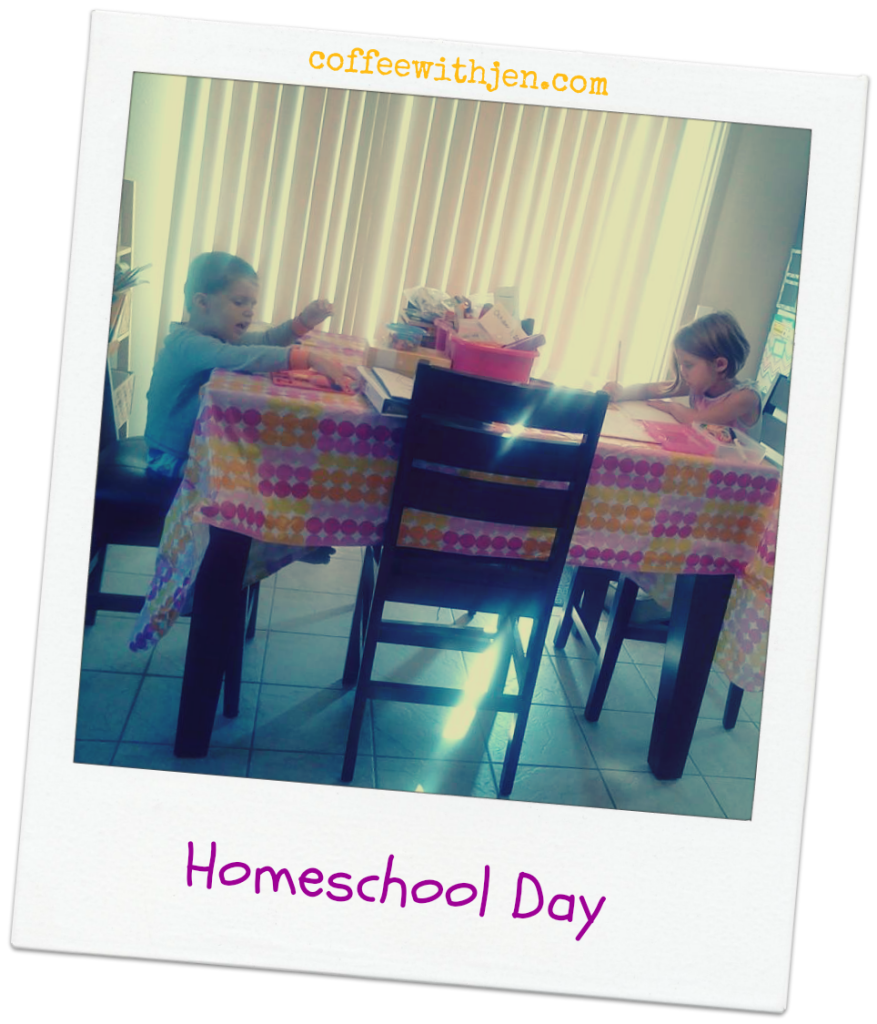 Working On: Launching a new blog! LOL!
Wearing: (Disclaimer- I am not a fashion blogger! I just wear what I like.) I love fall because it is the season of yoga pants and leggings!  I love sweaters and scarves!  My usual color pallet involves lots of browns and oranges.  Recently, I have been leaning toward black.  My new motto is: "Black is the new black!"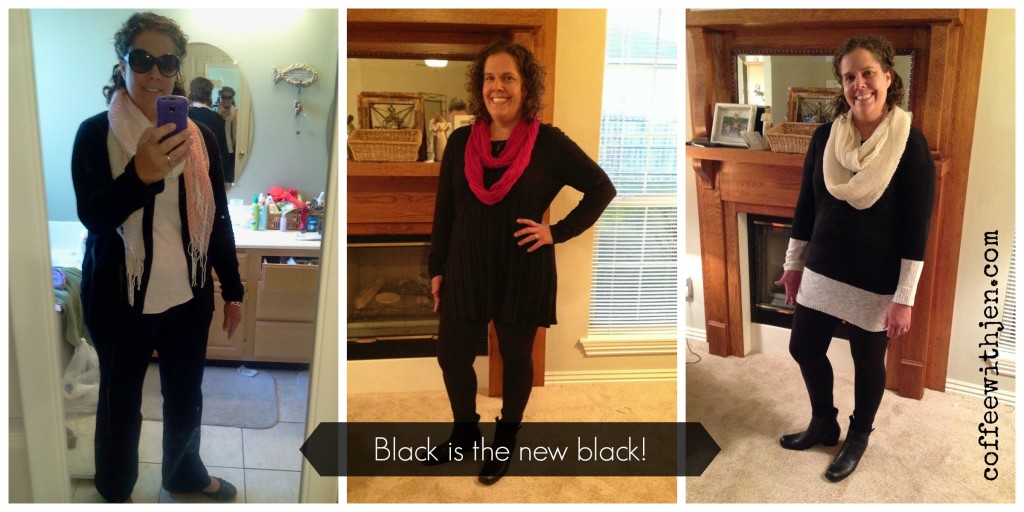 Needing: A new shower curtain.  Let's just say it is because of a curious three-year old boy and an overflowing toilet.  Such is my life!
Dreaming: Big things for Mosaic of Moms.
Planning: Family activities for the holidays.  Can't wait!  I am sure a lot of them will end up on here.
Doing: Laundry…as always.
Totally Failing At: Housework!  It is a constant battle!  One of my friends told her husband that it was like one of his employees coming in just as he was about to submit a big project and hitting the delete button.  If you ever want to get me something, I would definitely hang this in my home!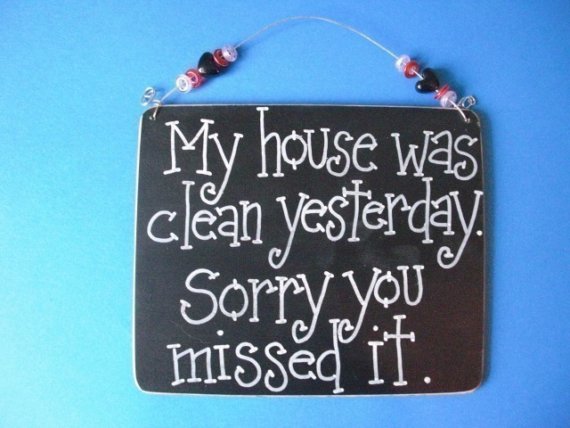 Feeling: Blessed!