This is a month of intentional thanksgiving.  We each have our own traditions…our favorite dishes…family gatherings.  One new tradition in our family this year is to count our blessing all month long.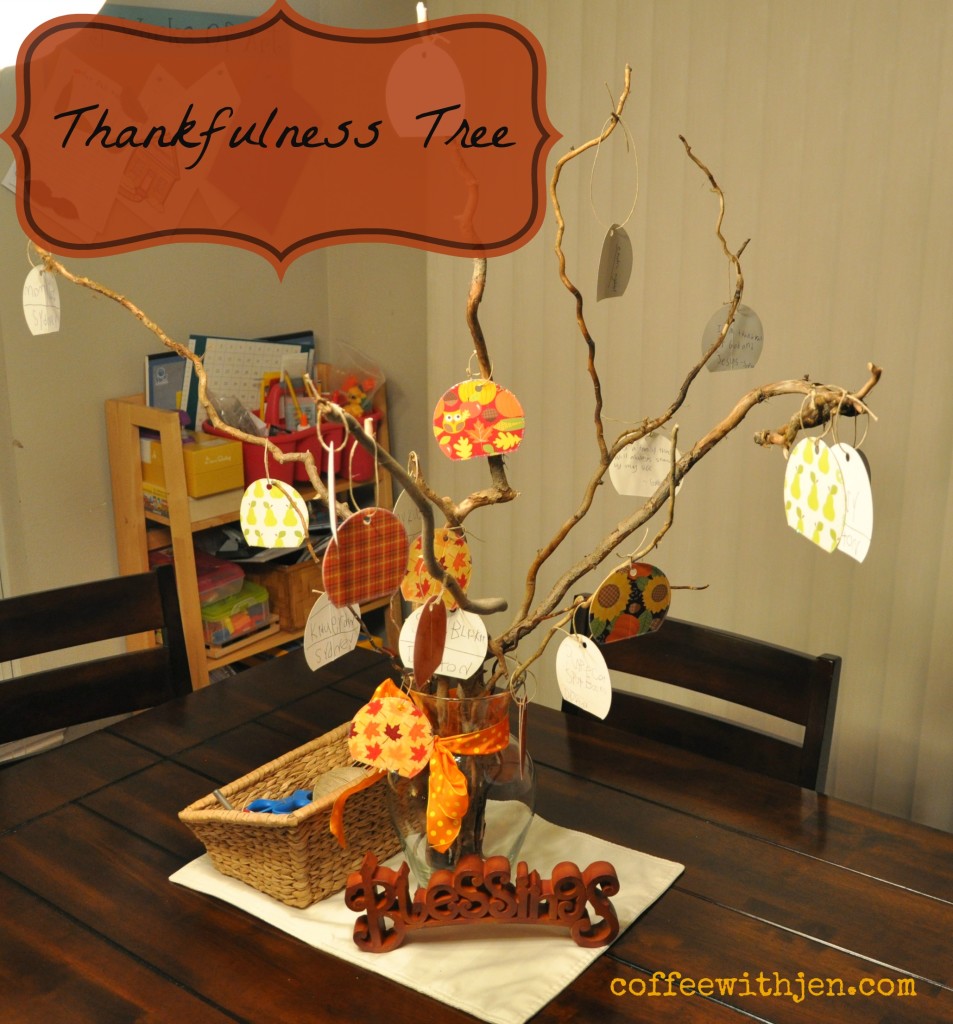 Using dead limbs, I created this bouquet.  I used cut-outs of seasonal pumpkins and punched holes in them.  My family wrote the things that we are thankful for and hung them from our "tree".  There are some really cute printables that you can download from Jones Design Company or A Holy Experience. I keep a basket of pens, extra pumpkins, and twine next to the tree.  Occasionally I will walk by and find newly added  blessings.  Unprompted, my sweet five-year-old keeps putting new pumpkins up.  Some of her blessings include: kinugrdin (kindergarten), soft blakit (blanket), toys, God and Jesus.  How pure and simple her childlike faith!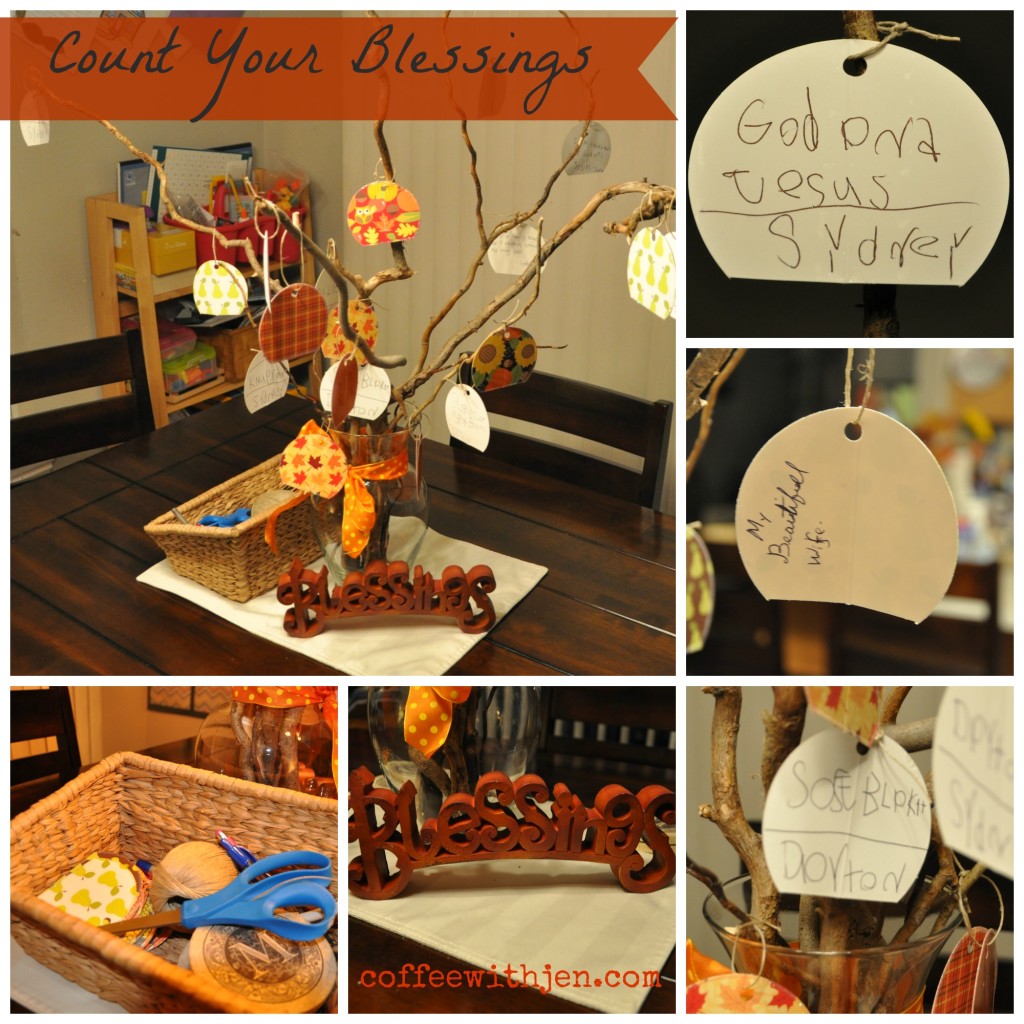 In this season of my life as a stay-at-home mom/single income family, I have learned to thank God for our daily provision.  Thanksgiving has become more than just a day of feasting, it has become a lifestyle of acknowledging our daily bread.   (Matthew 6:11) Dear Friend, as I have told you before.  No matter what your situation may be, you always have something to be thankful for.  May you find joy in the LORD through the counting of your blessings this holiday season.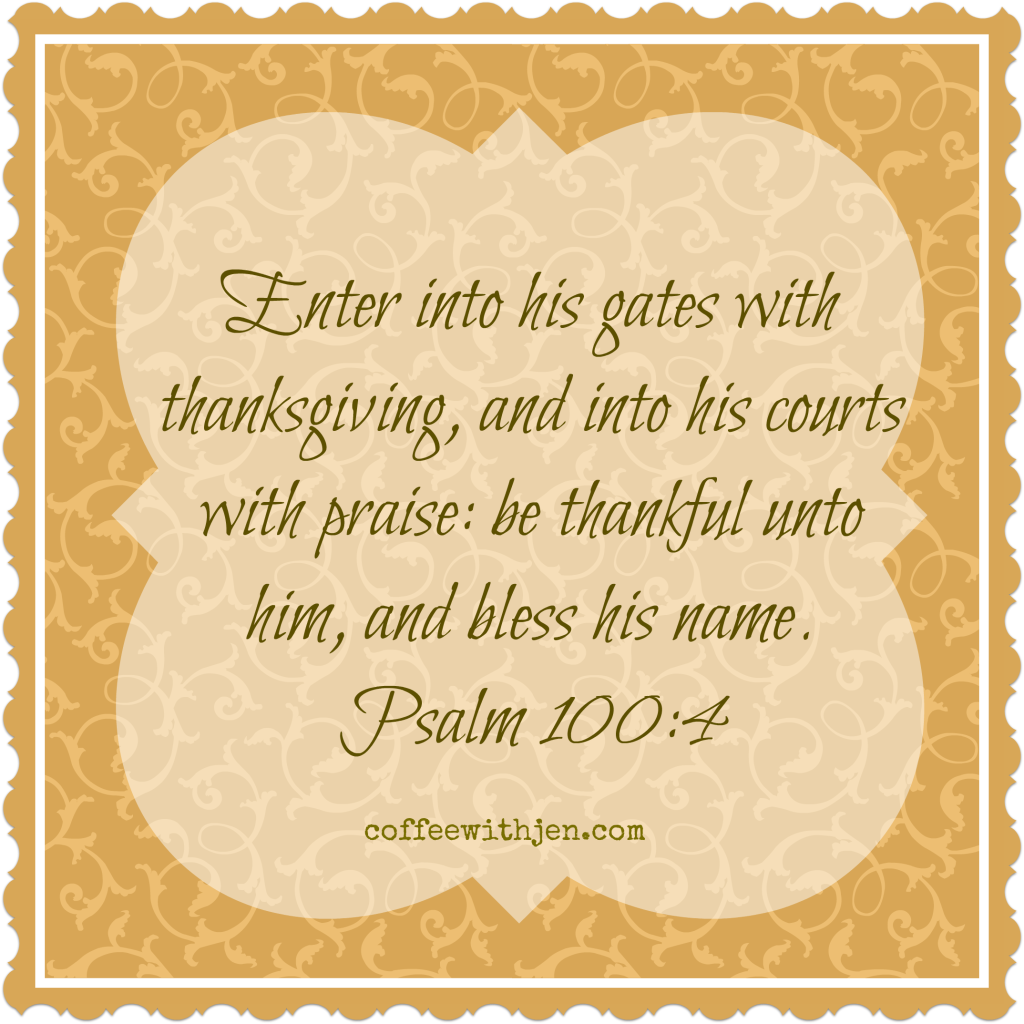 Link Up With:MamaBuzz Inspire Me Wednesday {Issue 54}
Featured On Mama Buzz: Inspire Me Wednesday {Issue 55}