This is truly the most wonderful time of the year!  I ADORE Christmas.  Everything about Christmas!  The shopping.  The decorating.  The baking.  The planning.
The anticipation…
For what? The presents? The food? The parties?  The family gatherings?
It is very easy to slip into the materialistic side of Christmas.  I have learned to be intentional about waiting.
For what? Advent means "coming". Waiting for the coming of the Messiah.  Emmanuel…God with us.  No sweeter name!
This month I hope to share lots of ideas about how to maintain the proper focus during Christmas and lots of ideas about how to have fun with your family while you are waiting.
One way my husband and I are celebrating the advent season is through the daily reading of this amazing book!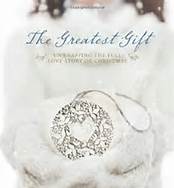 The Greatest Gift: Unwrapping the Full Love Story of Christmas by Ann Voskamp. The author takes a look at the coming of Christ through the telling of Christ's love story for humanity since the beginning of time.  She encourages her readers to decorate a tree with her printable ornaments to create a Jesse Tree.  The inspiration being Isiah 11:1 which says, "There shall come forth a shoot from the stump of Jesse, and a branch from his roots shall bear fruit."
This book is stirring within me a new excitement.  As I read each day, I see this season of waiting in a new light.  The Jesse Tree will an ongoing tradition for us.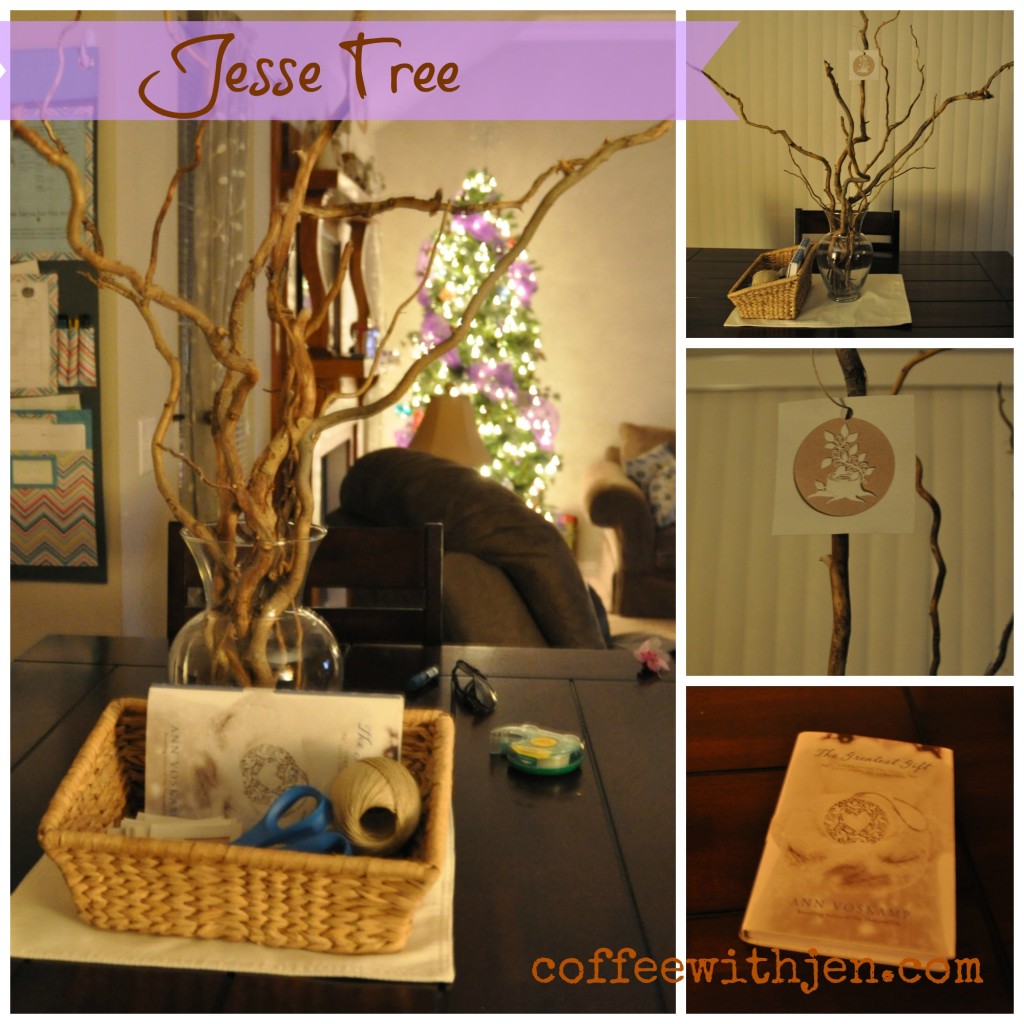 I am using my Thankfulness Tree to hang these ornaments on.  How fitting that the tree on which my family used to count our blessings on, will now be used to bear testimony to the Greatest Gift.  You see, without Him all those other blessings would be meaningless.  Isn't it wonderful how Thanksgiving proceeds Christmas!
So do you want an copy for yourself?  Of course you do!  See details below for your chance to win a hardback copy of this book. This giveaway has ended.

*Notes: Shipment will only be made within the continental 48 states.  This book was provided by coffeewithjen.com and is not a paid endorsement.