As I get my home back in order after the madness of the holidays and the extended vacation due to snow, I wanted something new for a centerpiece.  This simple centerpiece is not only beautiful, but smells oh so yummy!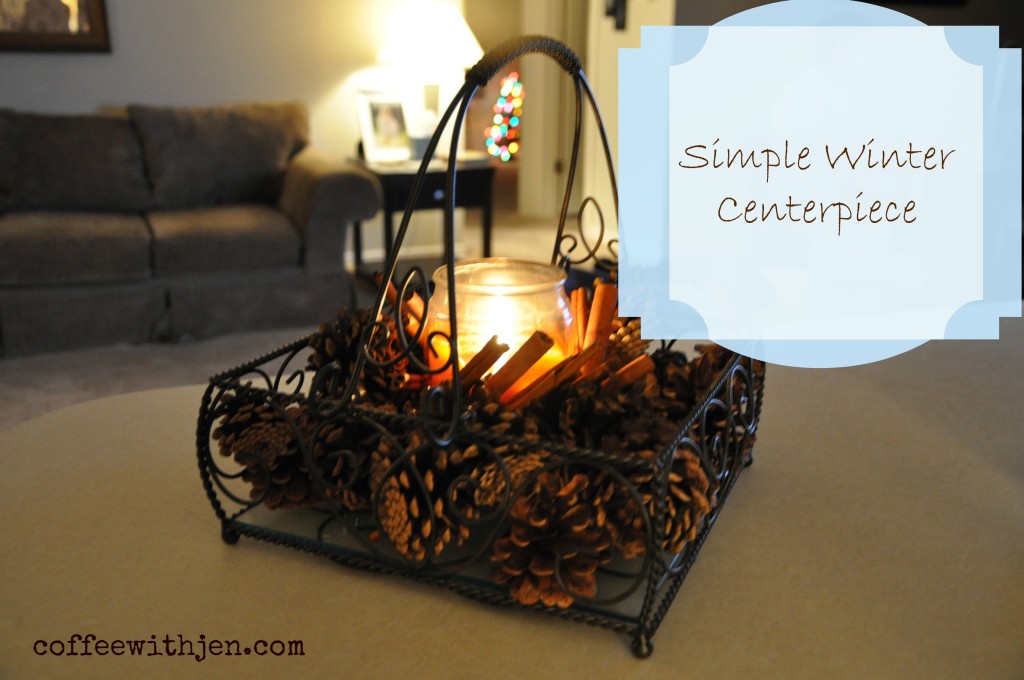 You can probably still find these scented pinecones in the clearance section at Bed, Bath & Beyond.  The cinnamon sticks I found at Wal-Mart.  I put my favorite seasonal candle in the center of my metal basket and arranged the pinecones and cinnamon sticks around it.
Who wouldn't love to enjoy this after a busy day?