Last week I told you about my new favorite book Surprised By Motherhood: Everything I never expected about being a mom by Lisa-Jo Baker.
In the book she talks about losing her mother at the age of 18.  She reflects on different parts of her childhood as she tries to "piece together scraps" and parent her own children through memories.
One memory was of her mom showing up late to pick her up from school.  She said that she could "smell the popcorn on her breath" and that she knew that her mother had been to the movies.  Lisa went on to say:
She constantly danced between her old life and her new.  With the books and movies that ran so thick and deep inside her, it was sometimes hard to find room for her kids.  But on the days she invited us in- on those days it was magical.

~Lisa Jo-Baker, Surprised By Motherhood page 24
Remember when I told you about my Sunday morning routine?  I cherish this Sabbath time.  It is sacred.  It is my one time a week to get some alone time.  The kids expect it, but I can tell my six-year-old is fascinated with it in a completive way.  I can also tell that when I come back she smells the "popcorn" on my breath.
One Sunday a few weeks ago, I woke her up before I left and invited her to come with me.  I have never seen such wild excitement in her eyes!  But true to her stoic personality she simply said "sure".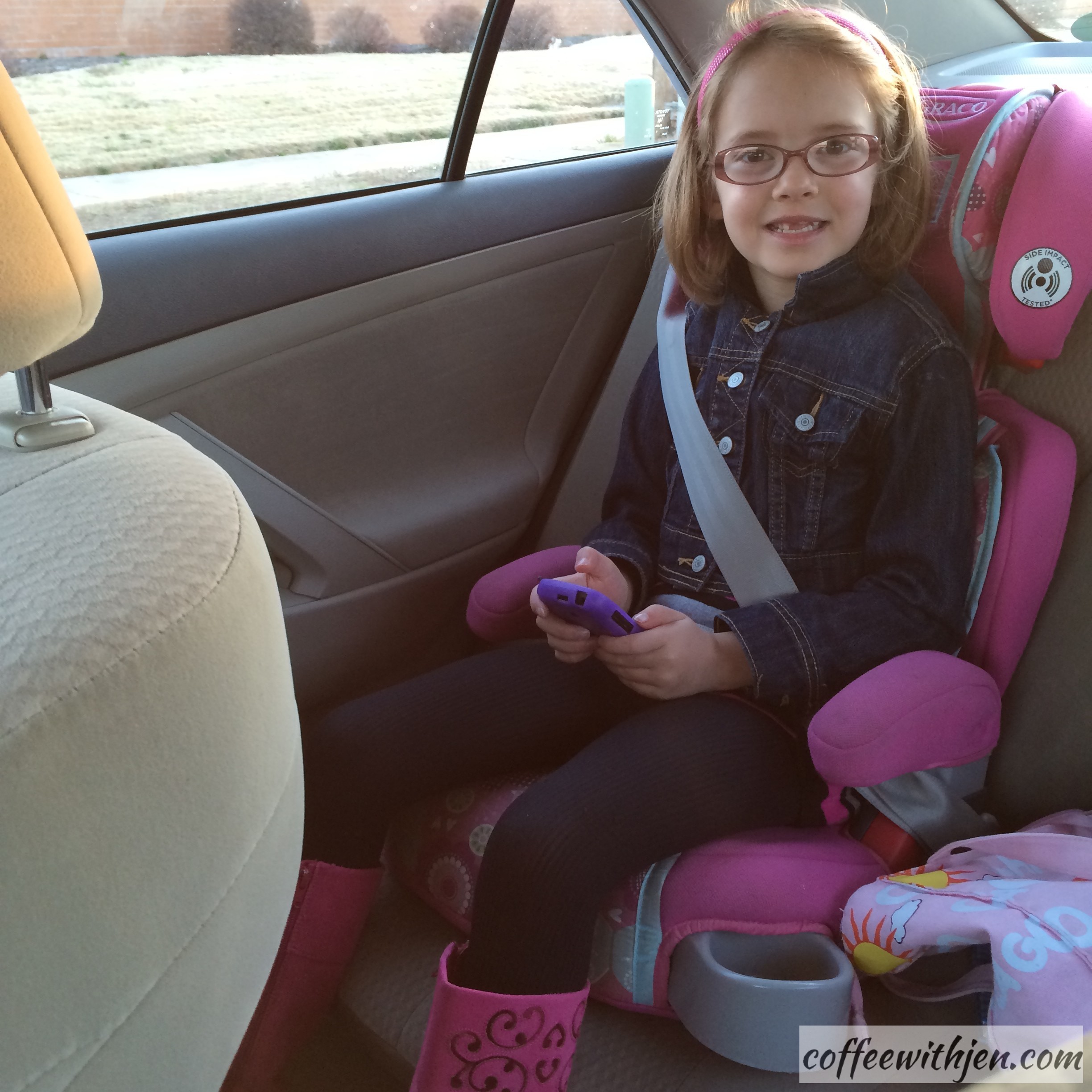 Even though we got off on a rough start, I have always loved this girl fiercely!  She is my mini me and my mirror. I pray that she understands she is always wanted and welcomed into my world.  I pray that she will someday understand that these windows of time that I slip away help me to be not only a better mom but also a better person.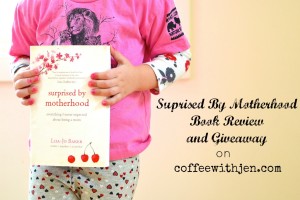 If you are interested in this book, you can order it here.  Also, I am giving one copy away to one lucky subscriber.  If you are already a subscriber just comment below to let me know you are interested.  I will announce the winner on Saturday April 19th.  Feel free to share. 🙂
P.S.  Go check out this week's Women Living in Faith Podcast.  Gretchen and I discuss all the books that we are reading. Click on the icon below to listen.

Blessings,
Jen
Link Up With: