When I walked into Braum's, I saw her sitting in the corner.  She had that familiar look on her face.  You probably know the one I'm talking about.  Desperation had lead her to indulge her kids with a sweet treat of ice cream just so she could sit in crowded solitude for the five minutes it took them to eat it.
I have been there too!
The momma heart in me wanted to run over, hand her a $100 bill that I didn't have, and tell her I would watch her kids while she went out and got a massage.
After my husband arrived, he sat down.  It only took a few minutes for him to notice her too.  He said with a slight smile on his face, "Oh, wow!  I have seen that look on your face before.  Is there anything that you could say to encourage her?"
By the grace of God she dropped her tray.  I offered to help her clean it up.  It was in those few seconds that I feebly stumbled over my words to tell her, "You are doing a great job…it is a hard job… there will be better days…"
I wish I could tell you that she cried tears of relief when I spoke to her and that she said the kindness that was shown to her saved her day, but she didn't.  She simply shook her head and smiled.  I have no idea what her story is or how she truly received my attempt to encourage her, but I pray the truth I spoke seeps into her core.
The parable of the sower has been fresh on my mind.  The LORD calls us to sow seeds…seeds of truth…seeds of encouragement…seeds of love.  It is His job to make it grow.  Our job is to be lead by the spirit and act in obedience.  (Mark 4:1-20)
It is only because of the kindness shown to me in those times of desperation that I can be a blessing in turn.  We are blessed to be a blessing. (2 Corinthians 1:4)
So look around.  There are people all around you who are hurting.  People who need to hear a word of encouragement, to be on the receiving end of an act of kindness, and to be shown a little grace.  They may be in your life on a daily basis or your paths may only cross for a fleeting moment.  Show His love.  Be their cheerleader.  You never know what effects your actions may have.
"Anxiety weighs down the heart, but a kind word cheers it up." Proverbs 12:25
Blessings,
Jen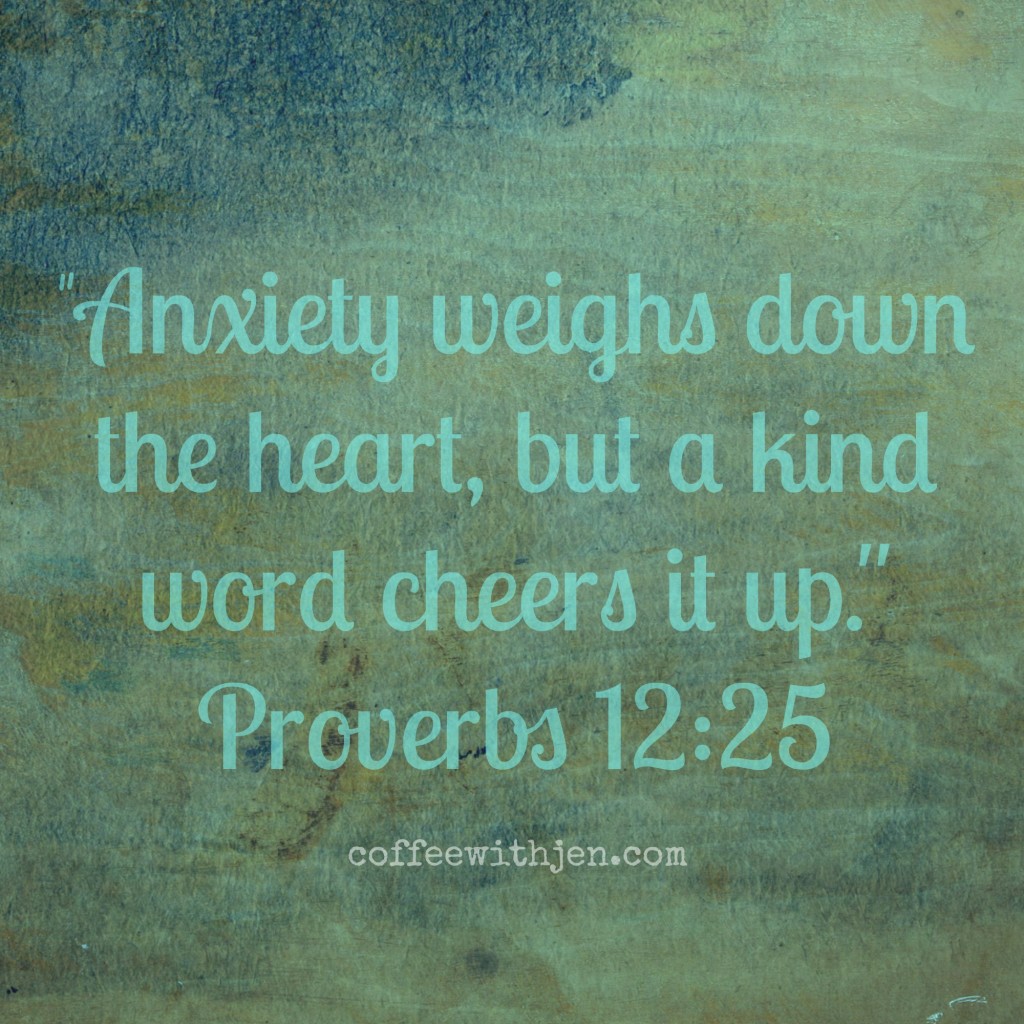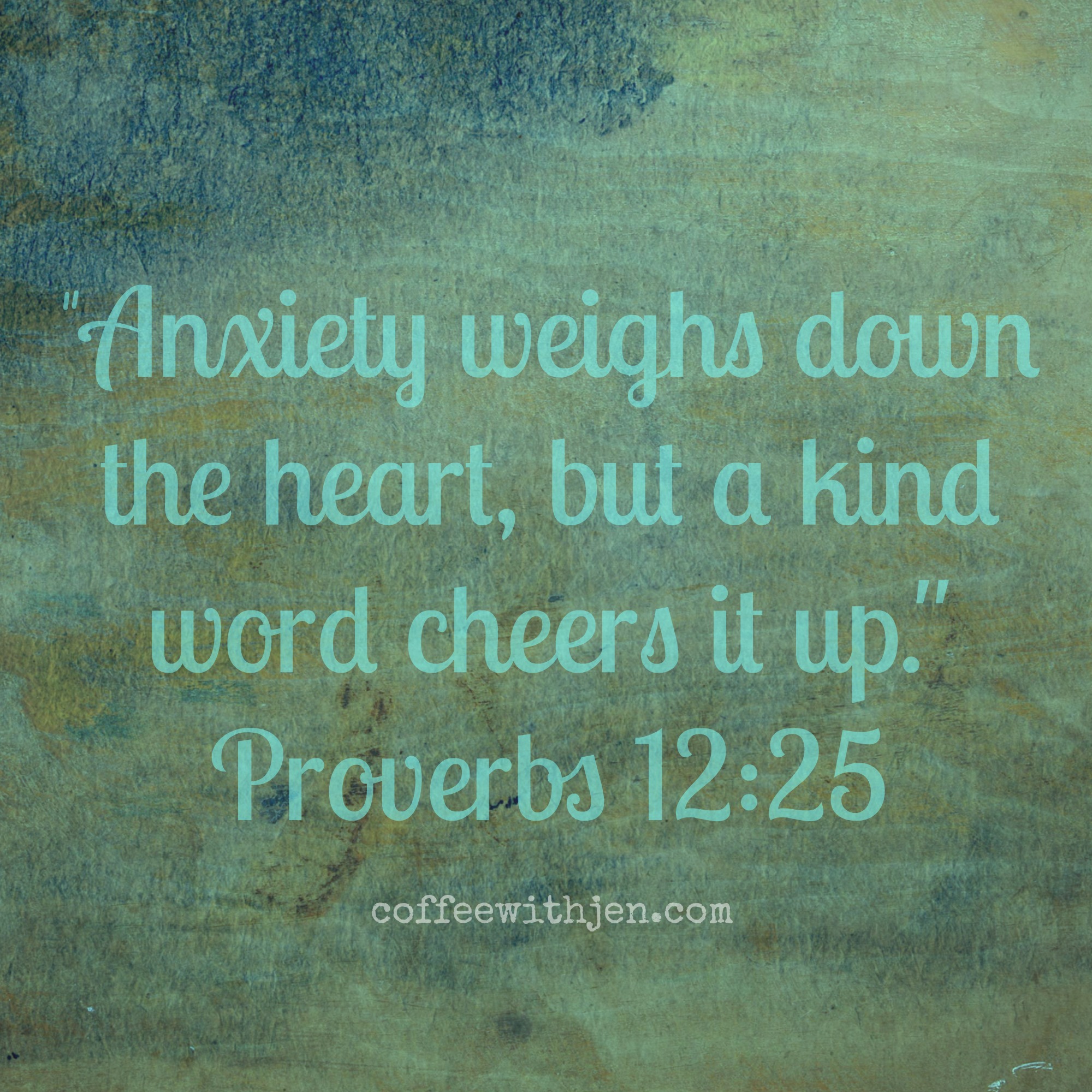 Link Up With: