A few weeks ago, I told you about our day trip to Har-Ber Village and the amazing American Dream story of Harvey and Bernice Jones.  The short version is that Mr. Jones started a delivery business at the age of 18 with a wagon and a mule team. Over the course of a lifetime, he built the largest trucking company in the country, The Jones Truck Line. (You can read more of that story here.)
The Joneses loved Northwest Arkansas and sought ways to give back to their community.  Their lives' work was to "to serve families, strengthen community and glorify God."
One of their most generous gifts was The Jones Center for Families.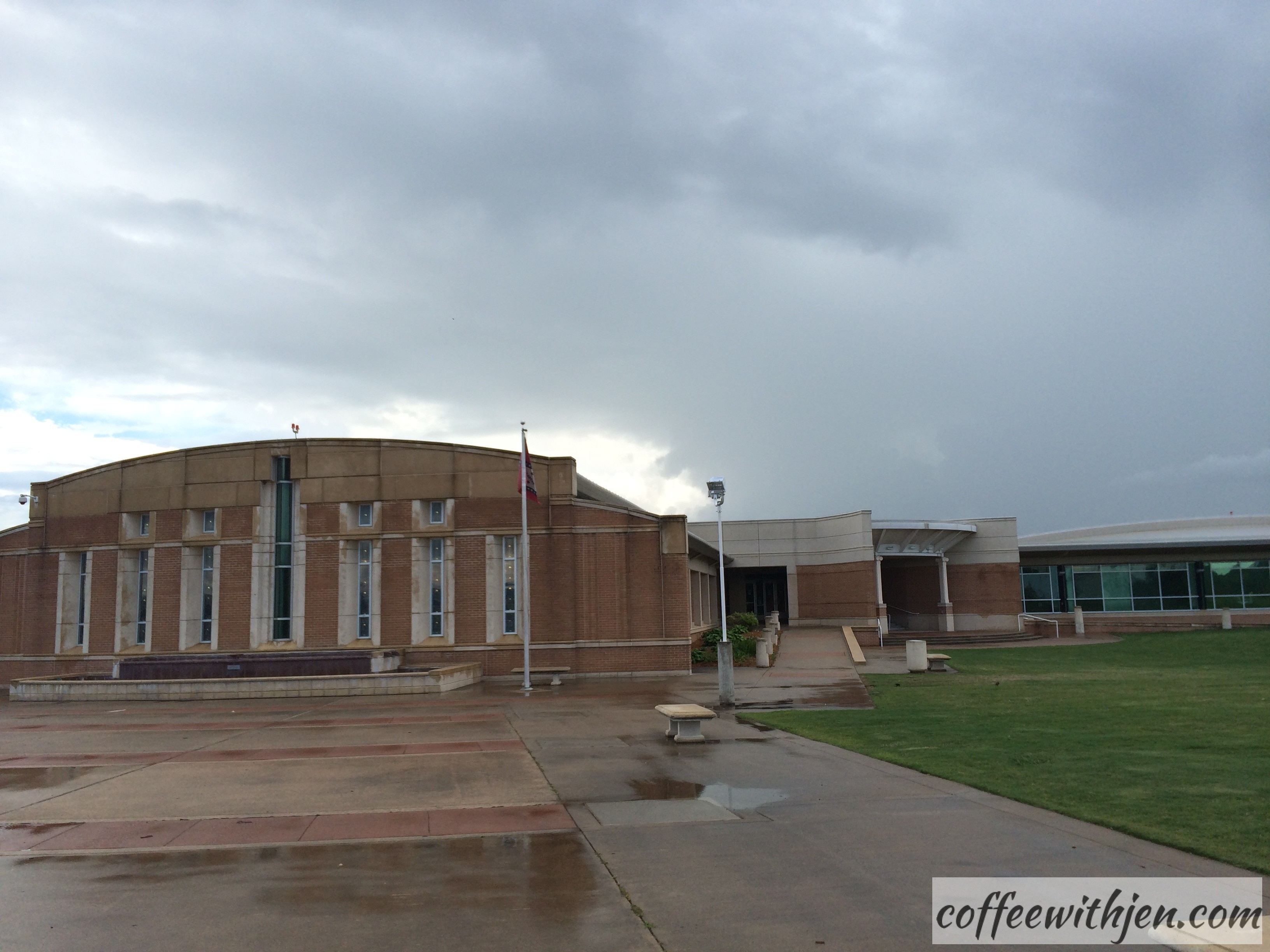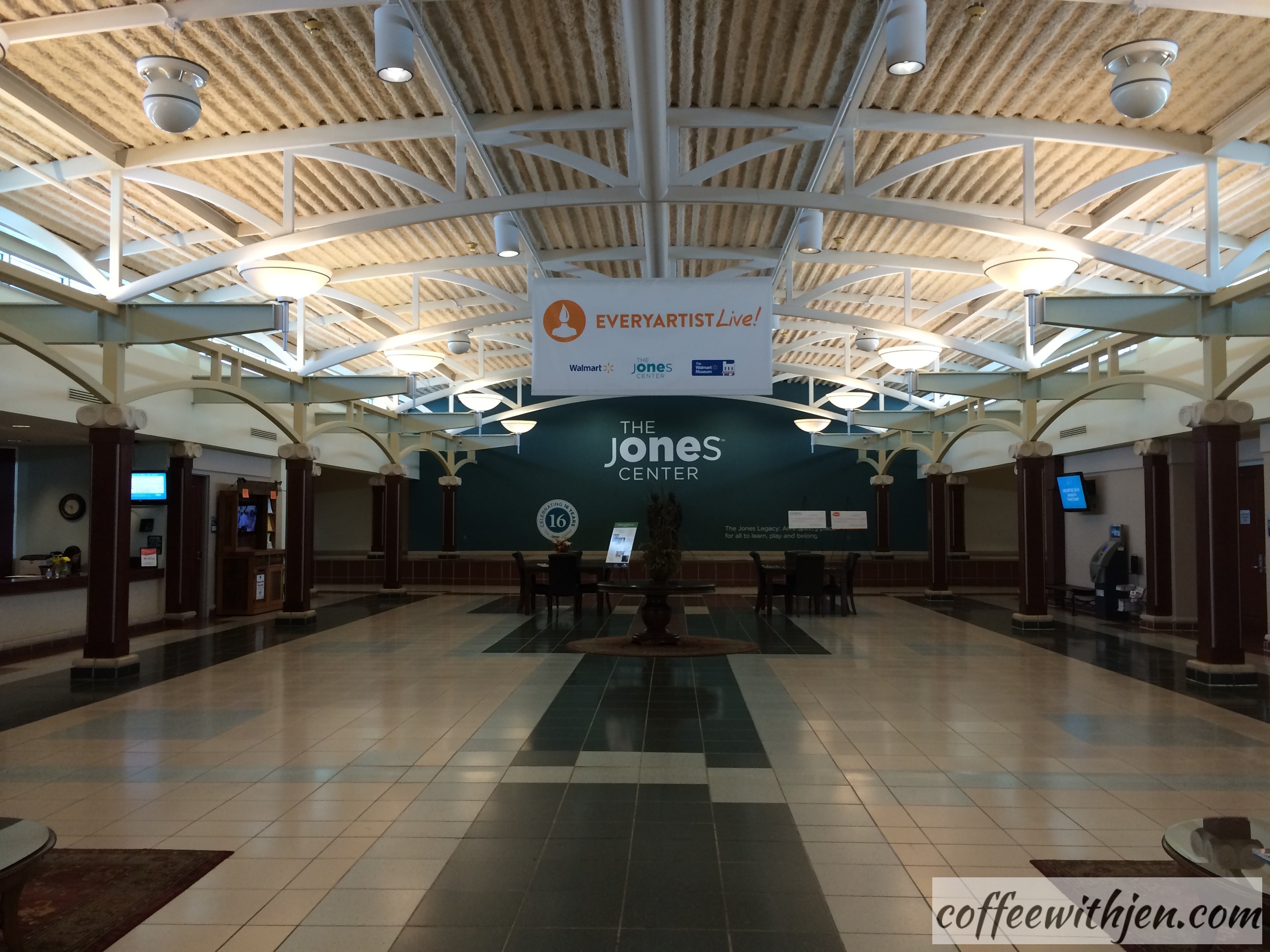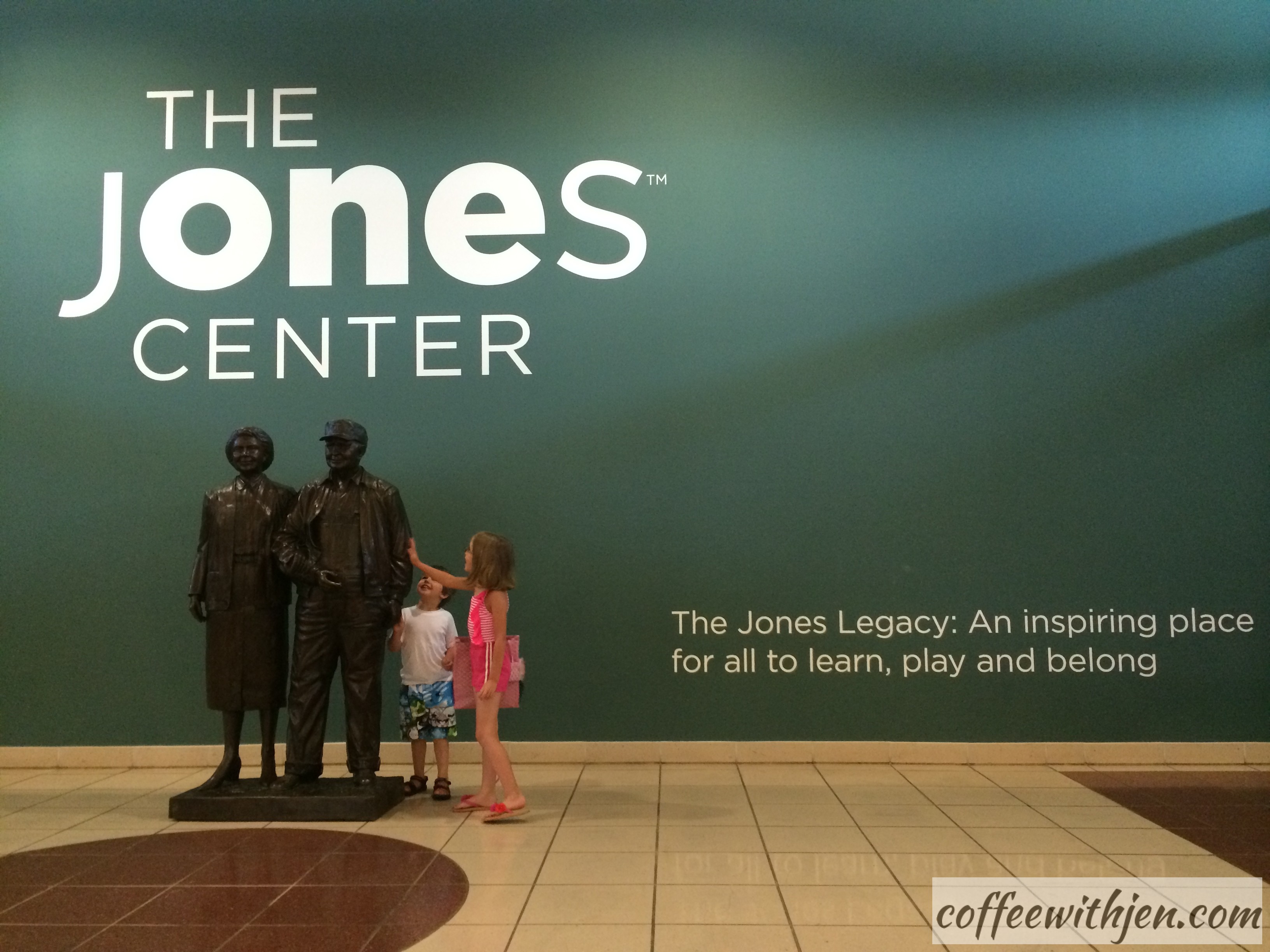 I have fond memories of visiting my brother while he was in college at the UofA and going ice skating with him at the Jones Center.  It was my first experience on an ice rink.  Now that I am a parent, I understand even more what a treasure this facility is to our community.  It has been so neat to rediscover this local gem.
As a family on a single income, we certainly appreciate The Jones Center as an affordable avenue of entertainment as well as a wonderful venue for gatherings.  When my daughter turned three, we had an indoor swim party on a cold, snowy day in January!  We rented a party room to have cake and open presents before jumping into the toddler friendly pool. Three years later, she still talks about that party!
This year our summer started earlier than most. So at the beginning of May my daughter was already begging to go swimming.  Of course we don't have access to a heated pool, but the Jones Center does.  Did I mention the super-fun water slide?  We were able to mark "go down a water slide alone" off my daughter's bucket list!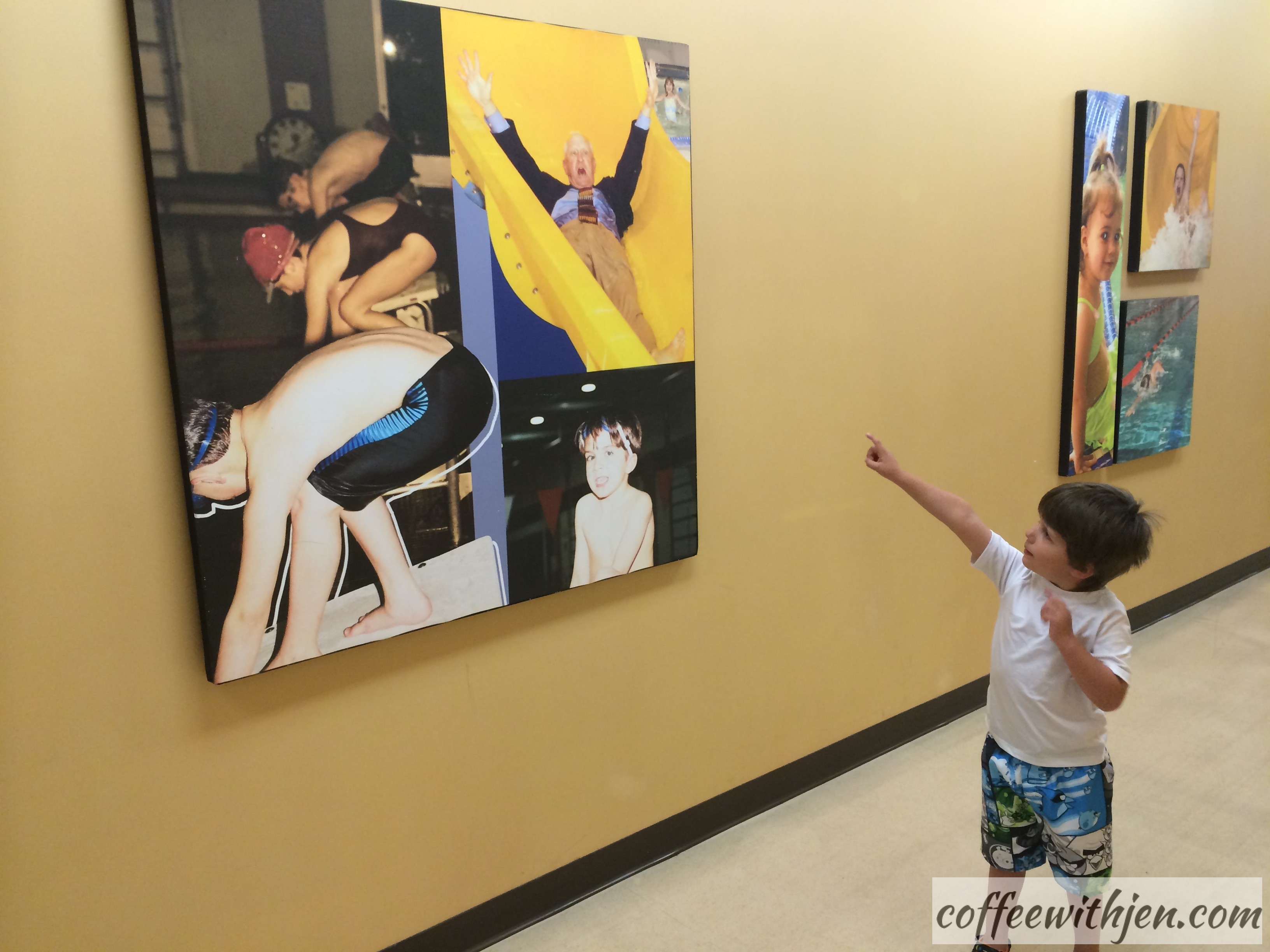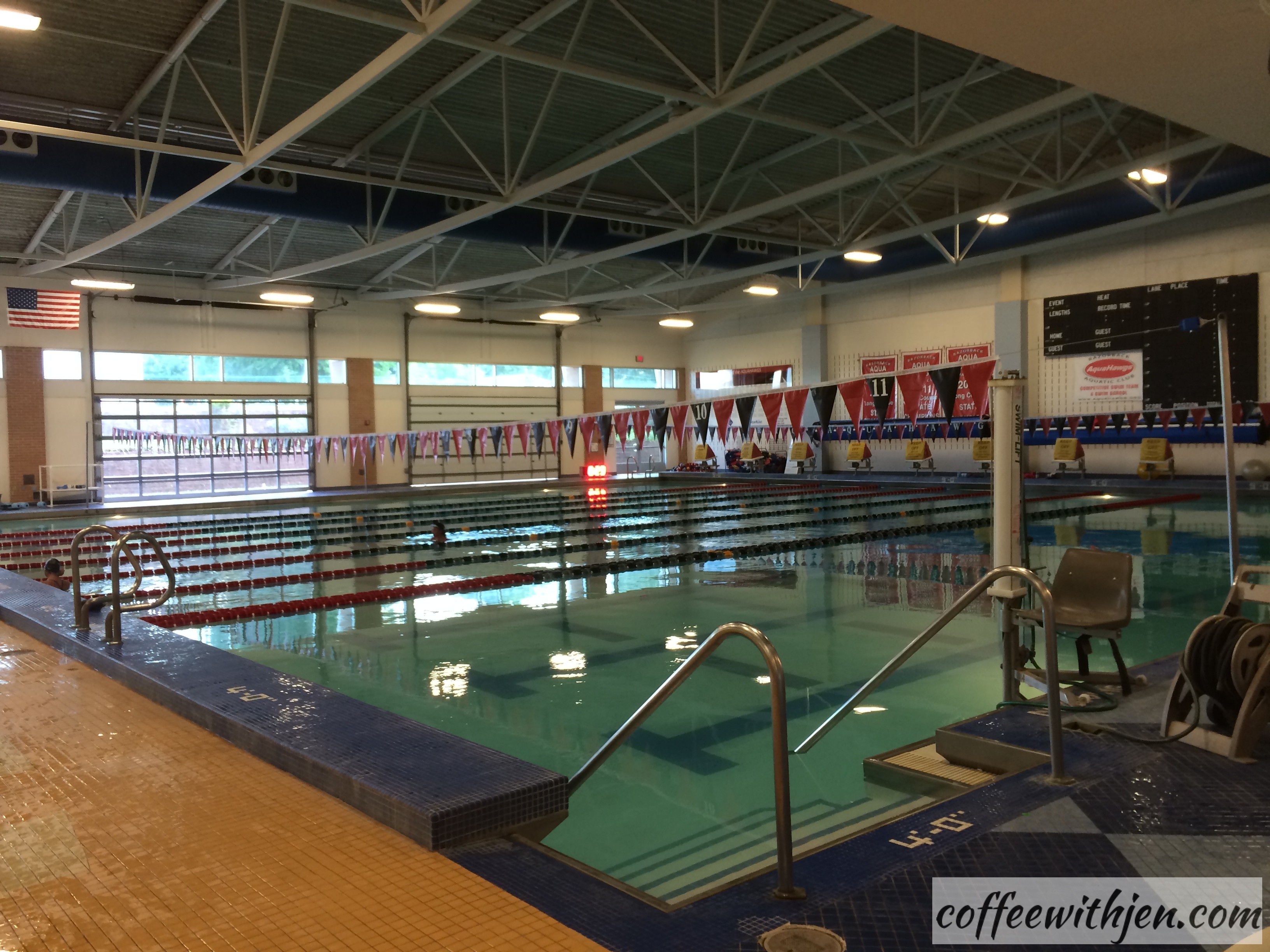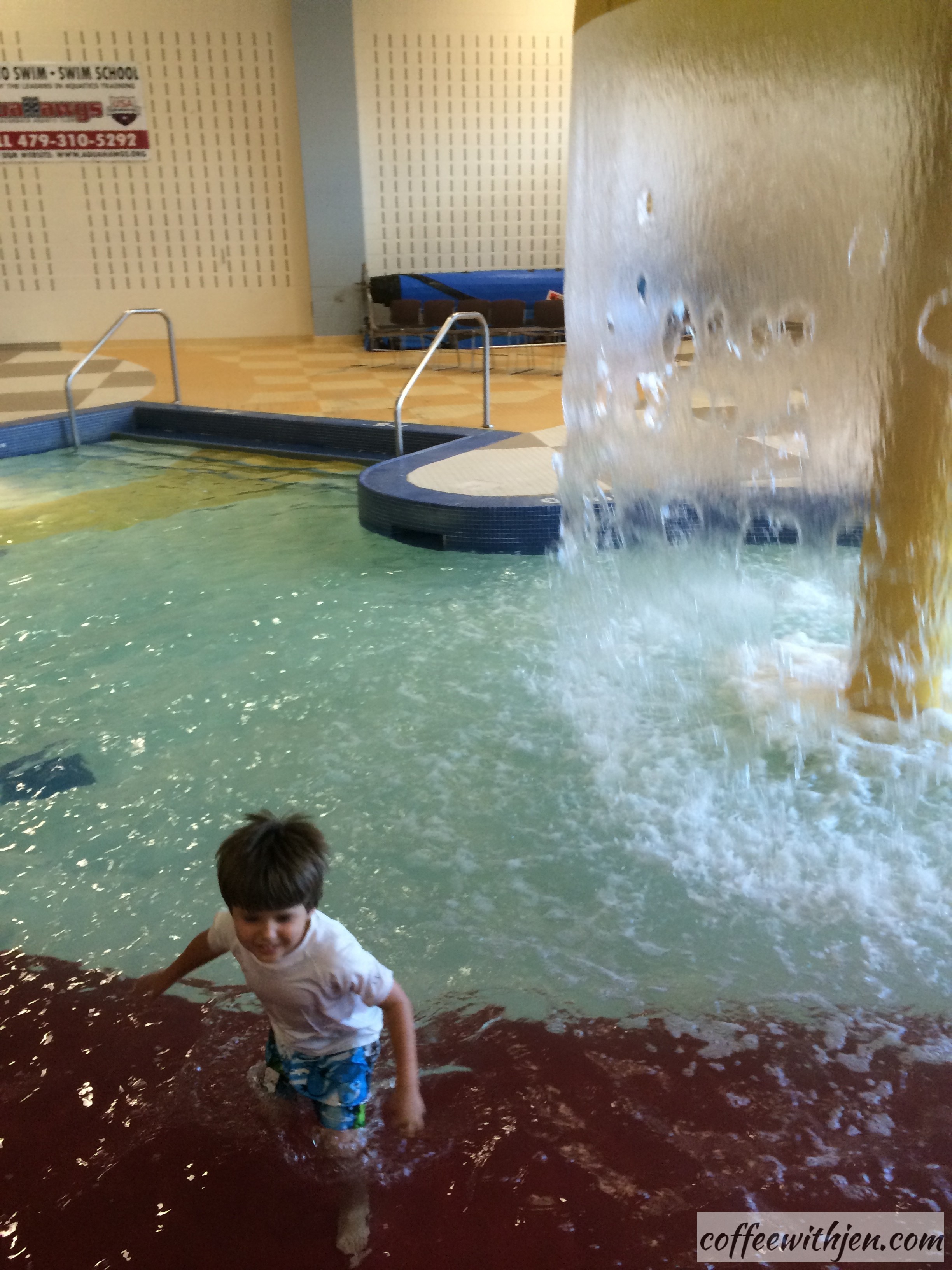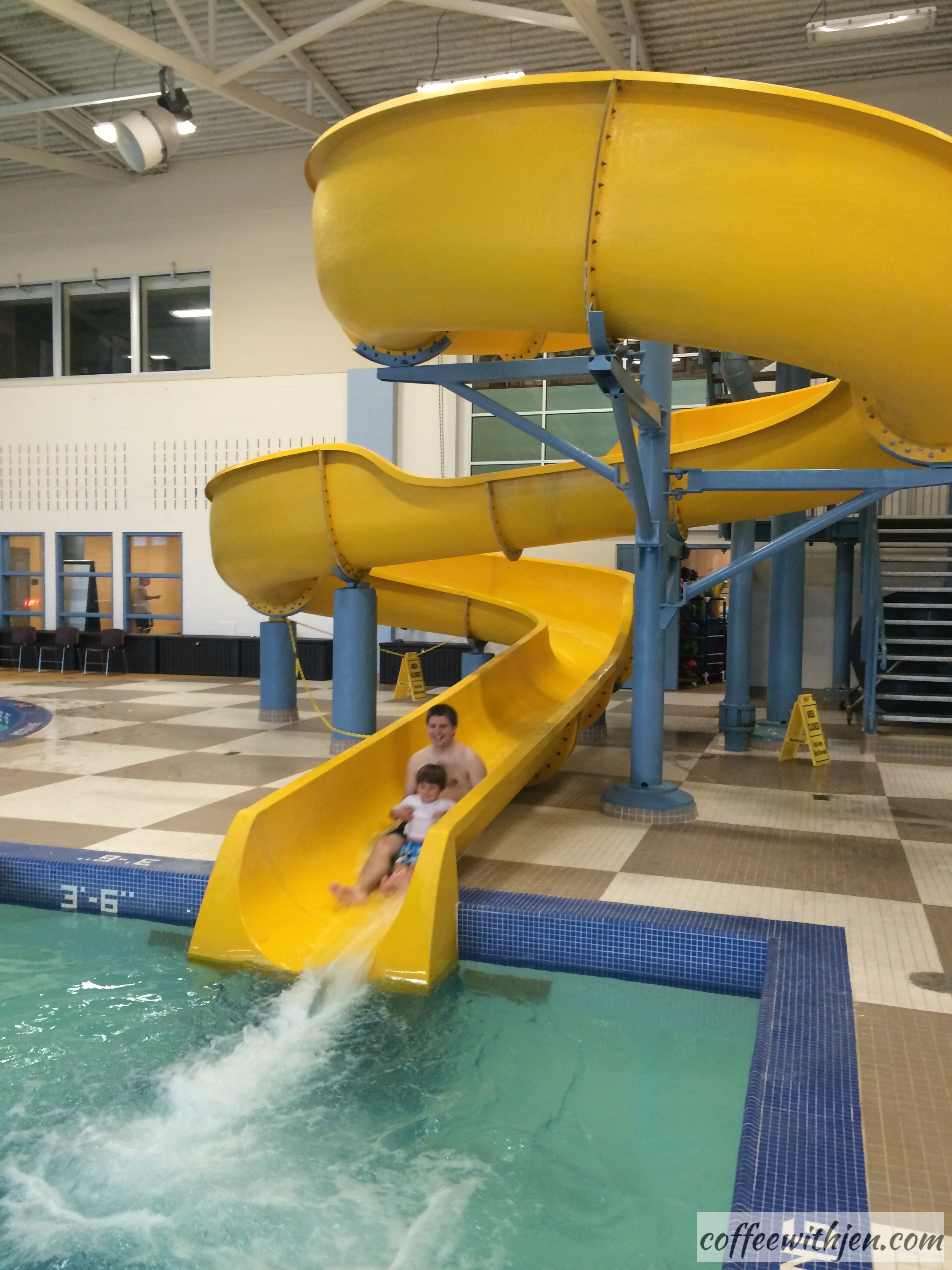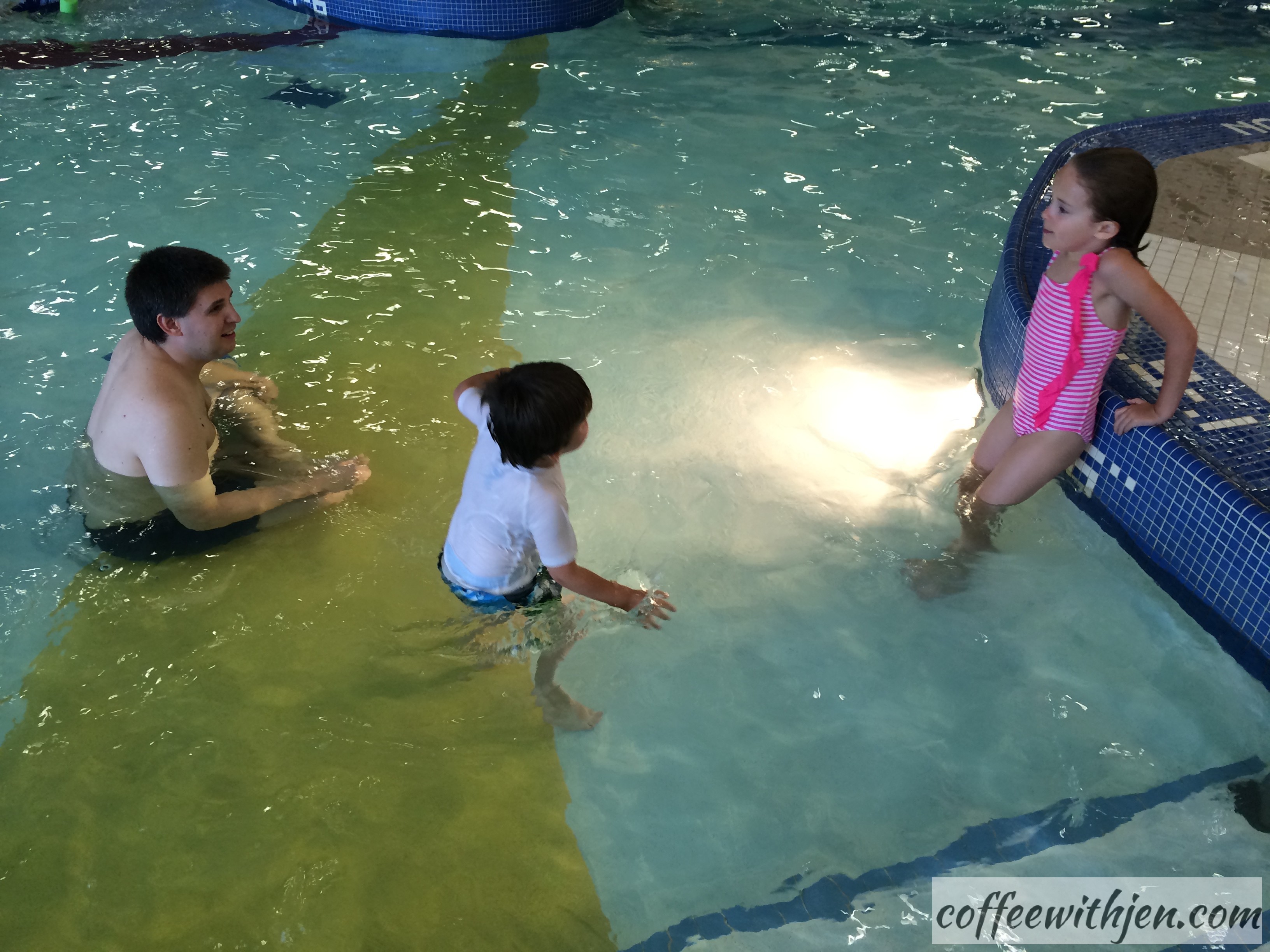 Membership to the Jones Center provides many unique experiences for the whole family. These few pictures do not do justice to the entire sprawling complex. Their offerings truly are vast. If you have never been there, you owe it to yourself to check it out.  And if you haven't been in a while, I encourage you to take the family and rediscover this amazing gift to Northwest Arkansas residents.  Your kids will be grateful that you took them. Mine sure were!  To learn more about membership and the various programs, classes, and amenities head over here. 
This post was sponsored by the Jones Center for Families.
Link Up With: