A few weeks ago, I needed a free activity to keep my kids busy for an hour or so between errands.  We dropped-in at the Rogers Historical Museum.  This museum is fantastic for historians of all ages.
My kids had so much fun with all the hands-on activities.  A room called "The Attic" was set up as a turn of the century home.  The kids got to play house.  They explored kitchen appliances and common household tools.  It was entertaining for me to watch them infer the uses of these tools.
Throughout the museum, there were many more signs that said, "Please Touch".  How refreshing!  For the areas that were not touch-friendly, there were clipboards with scavenger hunts.  This kept their little hands occupied while learning.
One of my favorite parts was getting to tour The Hawkins House. It was a strictly no touch area.  This exhibit gave a more complete picture of what daily life was like in the early 1900's in Rogers, AR.
The experience doesn't end there.  You can take a scavenger hunt challenge on your way out and search for certain pieces of history and architecture throughout the downtown area.  We only walked around a little before we enjoyed lunch with my husband on his lunch break.
If you live in or near Rogers, I highly recommend you visit this museum.  If not, get out and explore your area's local historical museum!
Here was our day in pictures: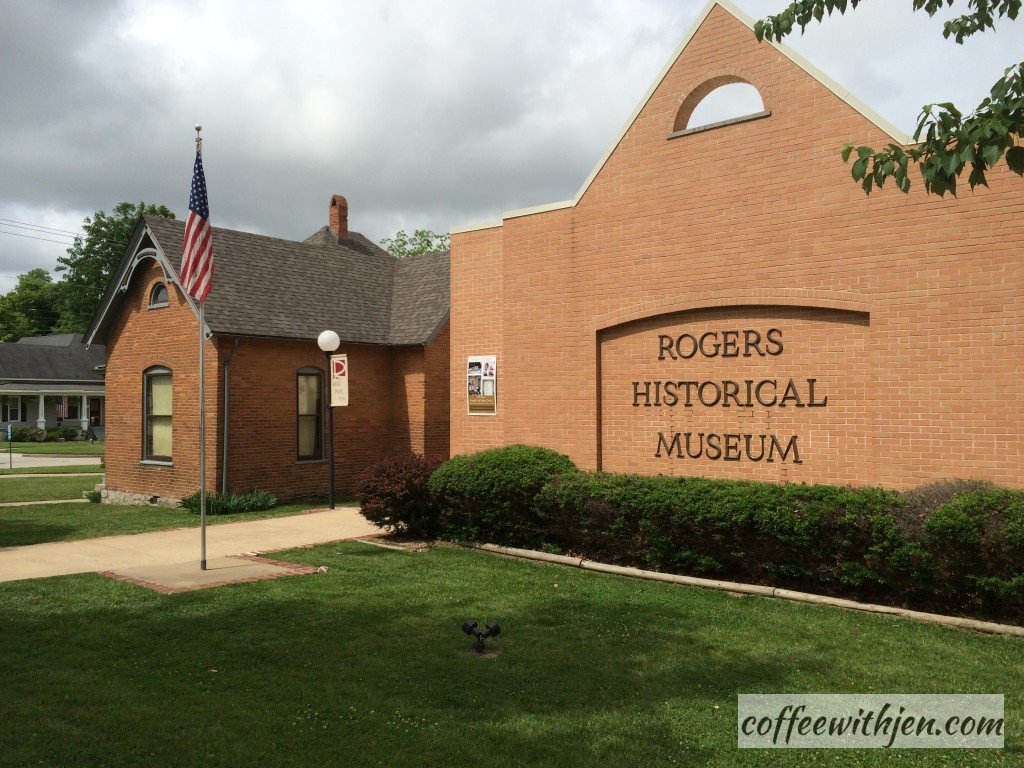 This is a part of the 48 Walks Series.
Pin for later: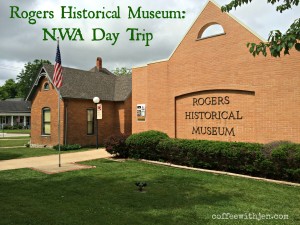 Link Up With: