Thirty years ago today the trajectory of my life changed forever.
One moment I was a healthy, happy seven-year-old running around our new house playing with friends, and the next I was being rushed to the hospital.  I don't remember much about that day.  More like flashes really.  I remember collapsing in the first hospital, waking up briefly in the second hospital, and then nothing until the next day when I woke up in the third hospital paralyzed on my right side.
My parents explained to me, as best they could to a young child, that I had suffered a stroke.  My recovery was a long process.  I did not move my leg for a week and my arm for a month.  I started by lifting rolls of pennies over my head and then adding additional rolls in a sock.  It was a huge accomplishment when I could hoist a can of soup overhead.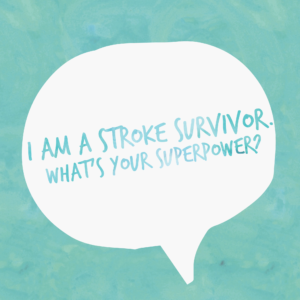 To this day, I do most things with my left hand including typing this blogpost.  I limp when I walk, and I suffer from muscular/ skeleton issues from three decades of compensation.
As a child, I was an optimist.  I rarely let it get me down, but I am human.  Having limitations is so frustrating at times…especially when your brain and body do not cooperate!
When I was 11 or 12, God gave me a Bible verse that has carried me through some very dark times.  It has since became my life verse.  It is Isaiah 41:13.
"For I am the Lord your God
    who takes hold of your right hand
and says to you, Do not fear;
    I will help you."   
He has been faithful to that promise.  He has held my right hand for the majority of my life.  I really know no other way.
So today is kind of a day of celebration for me.  I have taken a day off to reflect on all the blessings and life lessons I have learned from struggling with this thorn in my flesh.  His strength is made perfect in my weakness.  And my afflictions are not in vain, because I have ability to empathize with others who have similar struggles.
Like I said, this milestone is kind of a celebration.  And to mark this milestone, I did something a little out of character. I GOT A TATTOO! You heard me right…little miss conservative over here went on a Thursday afternoon a couple weeks ago to a tattoo parlor in a local college town all by myself and did it!  I took a year to consider if I should get one and what it would say. So, no, it was not an impulse decision.
Words are important to me.  After I found out the connection of the scarlet rope that Rahab through out her window and the Hebrew word for "hope", I knew that was my word.  I decided to include two birds for my two kids too.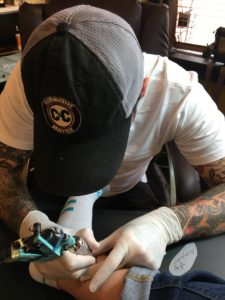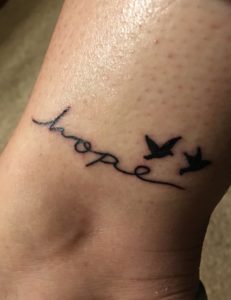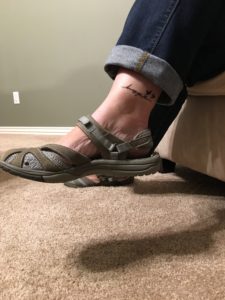 There is so much more meaning behind this tattoo than I wish to go into now, but more than anything it acts as a reminder.  Every time I look at it I am reminded of what God has brought me through and what He has promised. It is also my way of saying that I get to decide how I am marked by the things that has happened in my life…not the enemy, not society…me!  Even though the enemy meant for these things for evil, God can be glorified through these circumstances.
If you are afflicted by some type of illness, I challenge you to allow God to be glorified through the pain.  You can always point to the one who sustains you. And your life can be a testimony to His work.
Blessings!