Unless you have been hiding under a rock for the last few years, you know who the Duggars are.  Everyone has an opinion about them and their family choices.  Some positive. Some negative.  Until I met Michelle in person, I had my doubts about her sincerity.  Now I have nothing but respect for her and her family.  They are honoring the LORD by living out THEIR calling for THEIR lives. (I am thankful I wasn't called to have a family larger than four.  God only puts on us what we can handle!)
They actually live about 15 minutes from my house.  Duggar sightings are common around here.  My daughter loves the show because they frequent some of the same places we do. We even use the same pediatrician.  Recently, we went to the event that they had at their house recently to raise money for the Arkansas Children's hospital.  Here my children are riding ponies with one of the boys.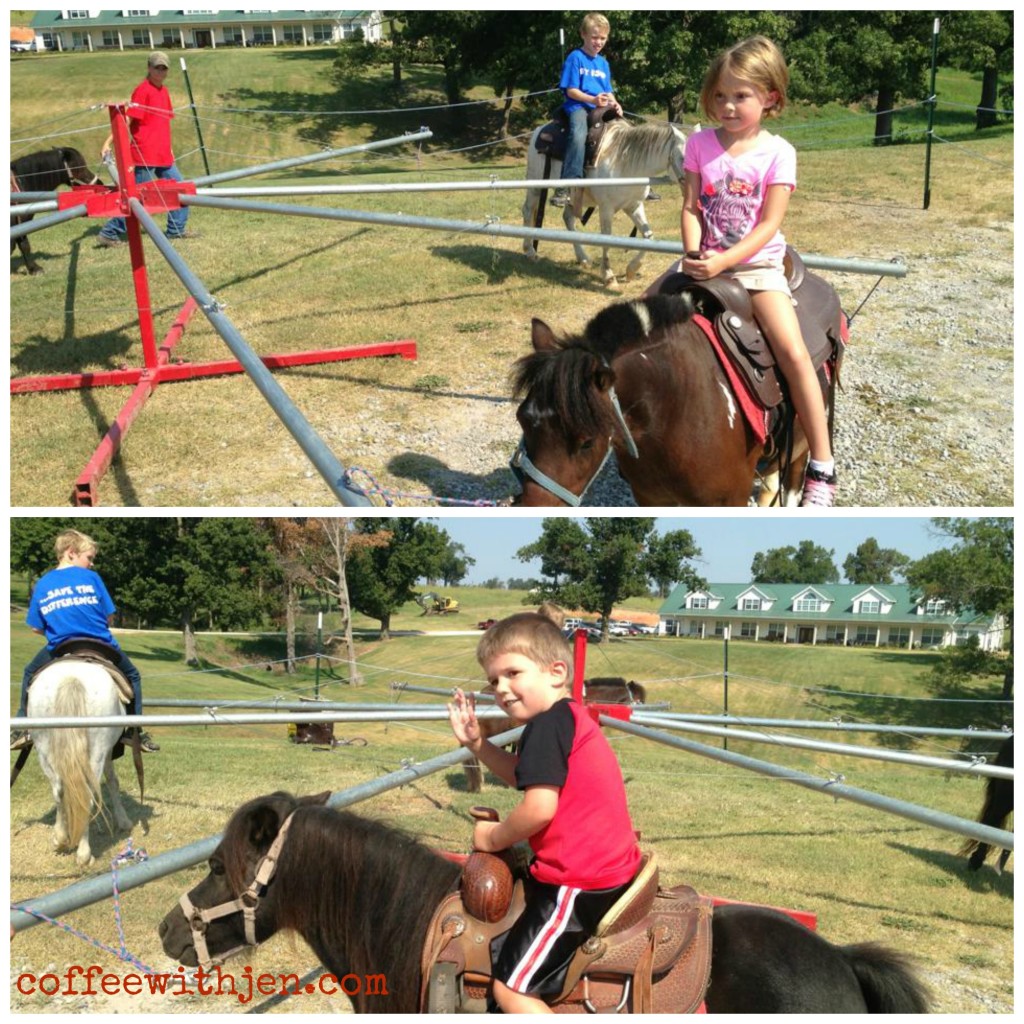 I have been blessed to hear Michelle speak at various MOPS meetings over the past five years.  Each time she shares the same basic message, but each time I take away something different because I have been in different seasons of parenting.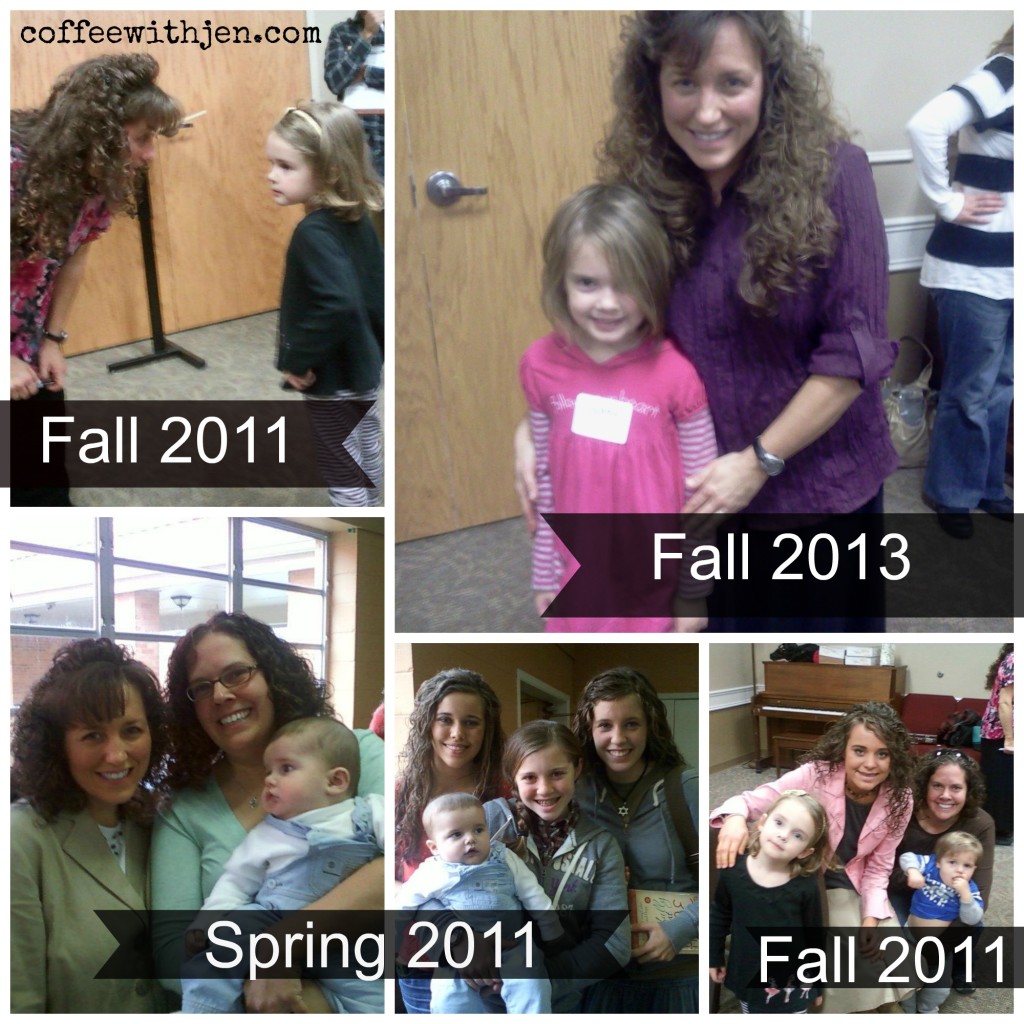 The first time I heard her speak, my one question through my tears was "how do you deal with exhaustion?  I mean do you ever sleep?" I felt silly asking her this because at the time I had one child…she had 18!  Through talking with her, I was encouraged that must I rely on the strength of the LORD.
One time upon hearing her speak my take-away was that anger is a secondary emotion.  If you are struggling with anger, then you must seek God to reveal the true root of the anger.  Most of the time it was unmet expectations.
Today, I was blessed yet again by sitting at her feet. (Pictured below: Gretchen- Magnificent Mayhem, Michelle Duggar, and me.)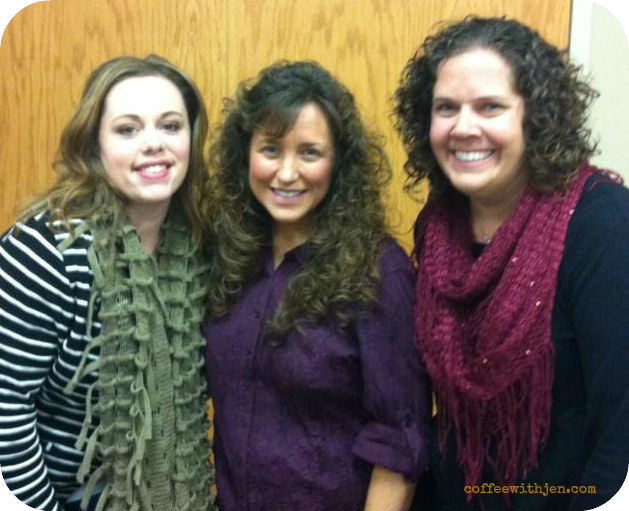 (Pictured Below: Four of the Mosaic of Moms writers. Dana- Salty Cinderella, Gretchen- Magnificent Mayhem, Michelle Duggar, Me, Sarah- HOG WILD 4 PICS. )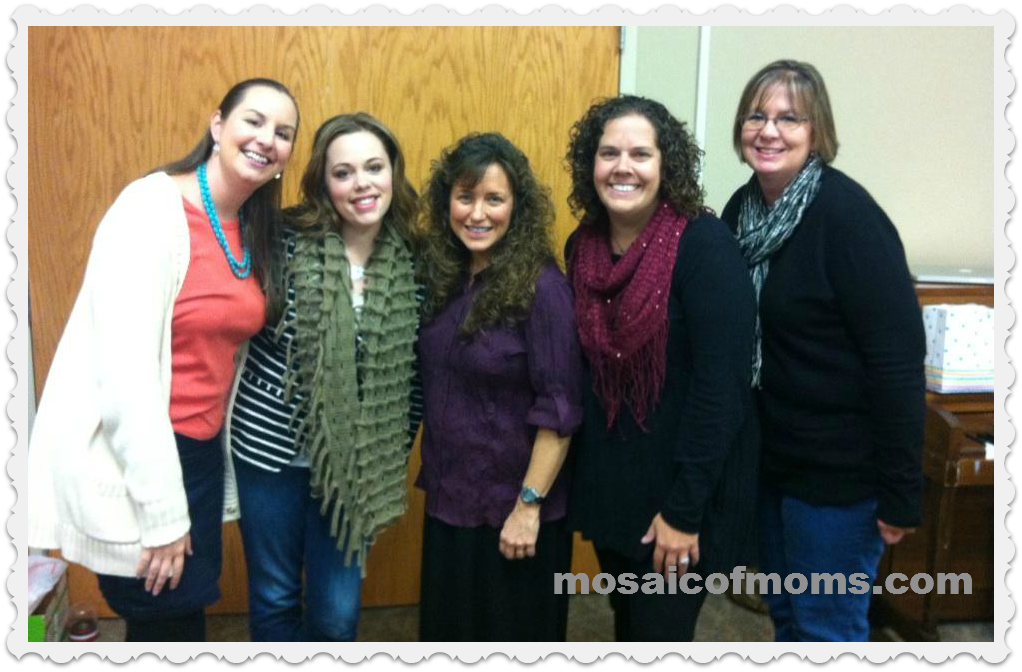 The specific message I took away today was that we as wives and mothers are called to be living sacrifices.  Through our selfless acts of service to our families brings honor to the Father. Through the strength of the LORD we will be able to be meek.  Michelle defined meekness as, "yielding my personal rights and expectations to God".
She always speaks with humility and a quiet spirit that is captivating.  Her testimony of brokenness and emptiness followed by joy is relatable to any mother.
I am thankful for this Titus 2 woman.