Dear Friend,
I hope your family is staying well during this frigid winter/cold and flu season!  Do you need some comfort food to keep you well and warm?  This one is my mom's simple recipe for Creamy Potato and Bacon Soup.
Seriously, it is like a million warm hugs from my childhood served up in a bowl of rich goodness. 
Creamy Potato and Bacon Soup:
Five Main ingredients:
2 cans (10 oz) cream of chicken soup
Other ingredients:
1 cup of water

1 teaspoon salt

2 tablespoons snipped parsley (optional)
In saucepan, cook bacon until crisp; set aside. Pour off all but three tablespoons drippings from saucepan.  Add onions, brown a bit.  Add potatoes and water. Cook, covered, about 15 minutes or until potatoes are tender.  Blend in chicken soup, milk, and salt. Heat but do not boil.  To serve, garnish with crisp bacon pieces and parsley.
So easy and so creamy!
Pin for later. 🙂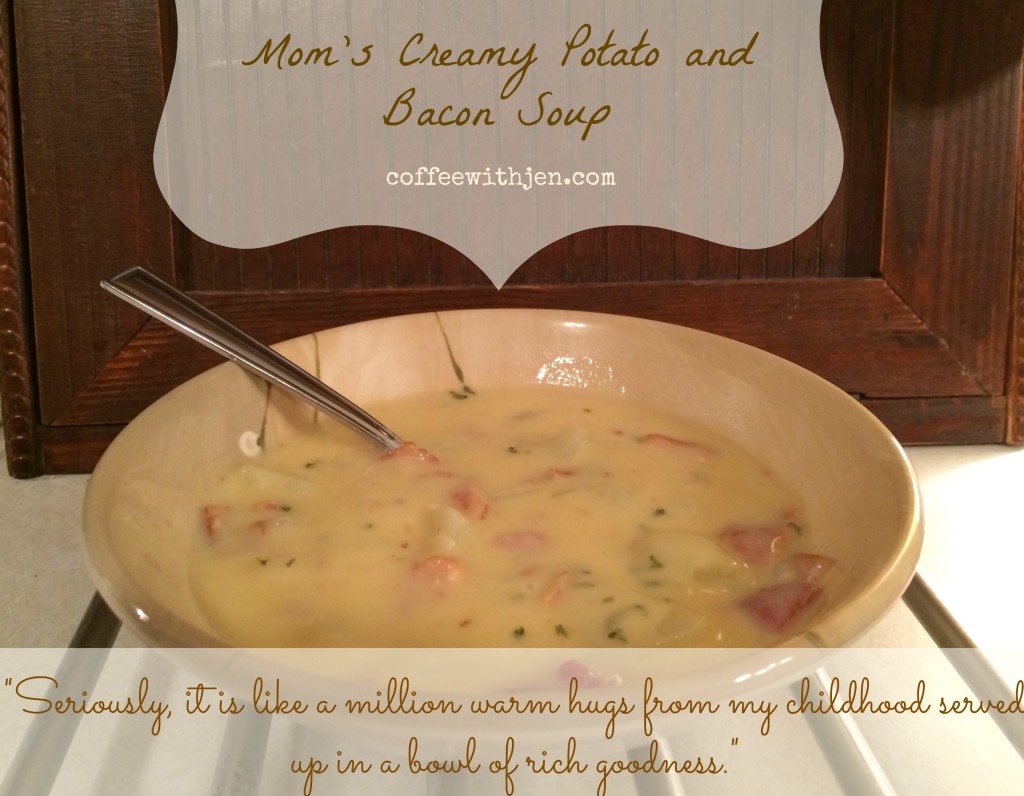 Link Up With: Mama Buzz