Five Minute Friday– Hundreds of bloggers writing on the same one word prompt.  Setting the timer for five minutes.  No extensive editing.  Great exercise for a perfectionist like me!
Setting the timer…Ready…Set…Go…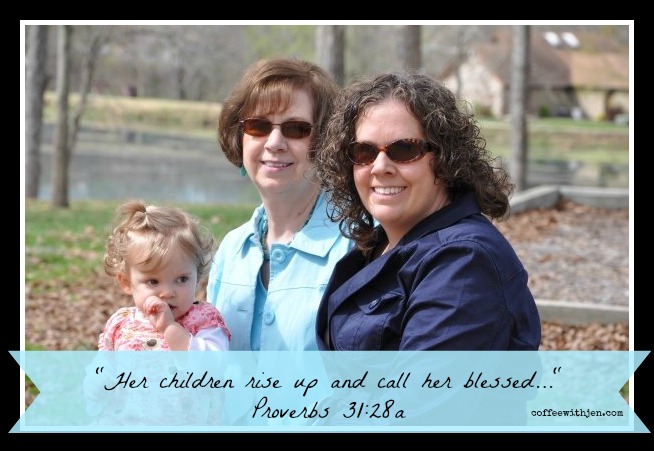 Topic: Hero
"Her children rise up and call her blessed…" Proverbs 31:28a
It seems cliché to say my mom is my hero, but really she is!  Now that I am a mom myself, I realize the trials she endured with my childhood illness and recovery took a special person.  God knew the mother I needed.  He provided the most patient, caring mother.
She has such a quiet spirit about her.  She served me sacrificially.  Taking me to doctors, physical therapists, and the school counselor as needed.  She worked with me daily.  She took the brunt of all my frustrations as I struggled with a arm and leg that wouldn't do what I wanted it to do.  This was all before the Family Leave Act so she was on the brink of losing her job.  She did whatever it took to take care of me.
After I had my children and I struggled so deeply with post-partum depression, she held my hand and helped me care for my own children.  She continues to provide support…because she loves me…because she is my mother.
So why would I choose anyone else as my hero?  I am not worried about clichés!
STOP…
Ugh…Really…there is so much more.
I love you, Mom!  This is my favorite picture of us.  I love the way you are looking at me with such adoration…like you are in love with me!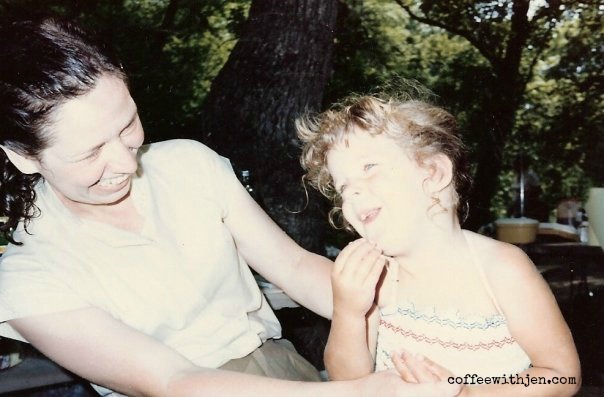 If you are a blogger, I encourage you to give this exercise a try!