I did all the things to prepare for my firstborn, except finish THE BOOK.  You know the book…What to Expect…well yeah…  When my water broke an entire month early, my very first thought was "But I haven't finished the book!  The chapters on labor and delivery would be helpful right about now."  Three hours later I was holding my miracle.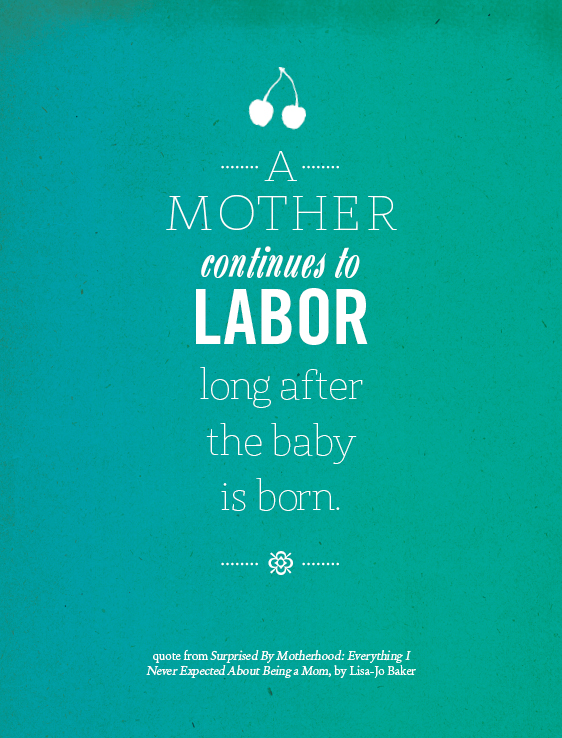 I was thrust into motherhood before I was ready, and there I sat, thinking "Now what?  The final chapters on how to take care of a newborn would be great right about now too."  After I fumbled through my first lesson on how to nurse my daughter, I was still on a high so I accepted visitors while they took her to get all of her necessary tests.  They brought her back and said it was time to feed her.  I am serious y'all!  I said, "What?  She just ate three hours ago!"  The nurse's reaction of total shock told me I was not prepared to be a mother.
Aside from my lack of knowledge, the early years of parenting were plagued with severe postpartum depression.  (You can read my five-part series on that here.) The feelings of inadequacy were overwhelming at times, but I loved my children fiercely!   My family, church, and MOPS group supported and equipped me.  Then something amazing!  God called me to be a mother to other moms.  Isn't it funny how he works!
Truth is there is no how-to book that can prepare you for the hard stuff.  Sure, you can be more knowledgeable about labor, nursing, types of poop, and sleep training than I was.  But all those things you can figure out as you go. (My daughter is living proof that they will turn out just fine if you don't know everything.)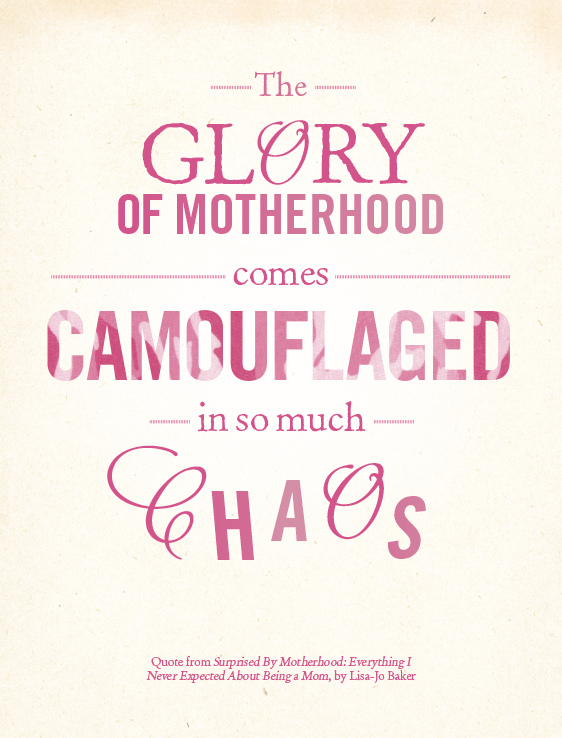 It turns out the one book I really needed was one that would figuratively hold my hand in the late hours; rocking me with encouragement as I rocked my babies.  One that would whisper to me about the eternal significance of my endless hours of cleaning up blow-out diapers and puke.  One that would validate my yearnings to have one foot in motherhood and one foot in my life before.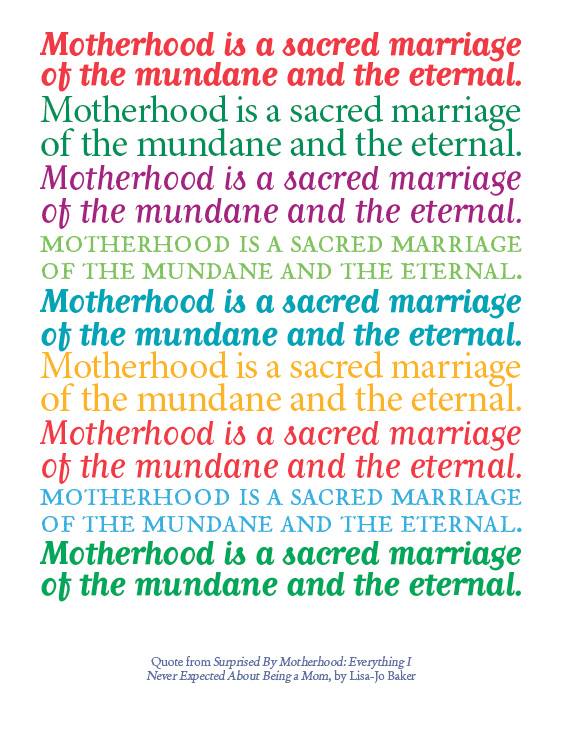 Since I started participating in Five Minute Friday a few months ago, I was invited by Lisa-Jo Baker to be a part of the launch team for her new book Surprised By Motherhood: everything I never expected about being a mom. 

This is the book that I have been waiting for!  It is a must read for every season of motherhood from the mother-to-be to the empty-nester.  I have only read a sneak peek of the first three chapters.  The first time through, I devoured the words. I read them in bed early one morning on my phone.  I tried not to shake the bed with laughter for fear of waking my husband.  And I sobbed quietly with empathy, for this momma's story was so relatable!  Her words were like a healing balm to this still aching heart.  I have reread those three chapter's again to tide me over until the book release on April 1st!
If I haven't convinced you yet, you can now read the first three chapters yourself.
You can pre-order your book here.
For my April giveaway, I am giving one copy of this book to one lucky subscriber!  All you have to do to enter is subscribe to my blog at this link.  Be sure to confirm your subscription.  If you already a subscriber, comment below that you are interested in being entered.
Blessing,
Jen
Pin: