This is my 100th post on Coffee With Jen! I can't believe that it has been one year ago this month that you and I have had our first cup together! I feel that I have grown so much on this journey. You have graciously allowed me to find my voice here.  Thank you, friend, for listening to my heart and encouraging me.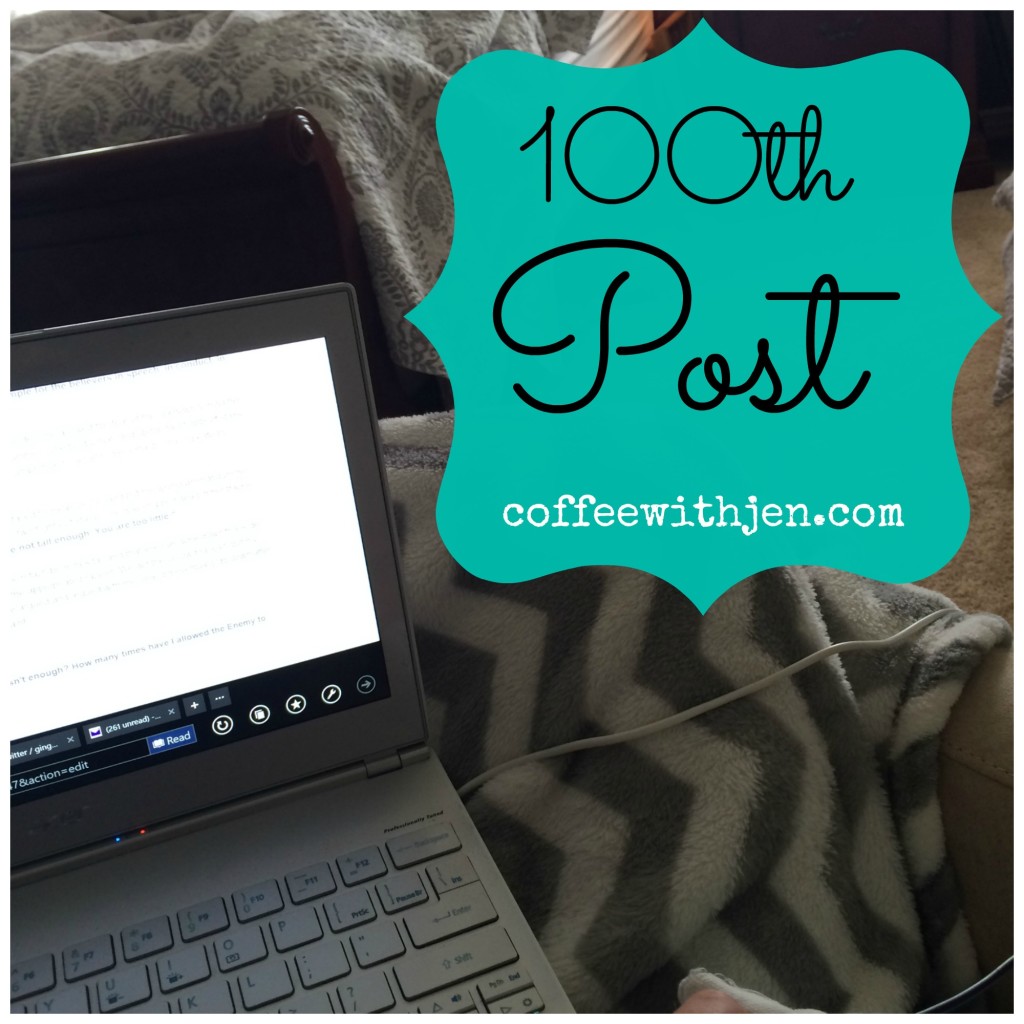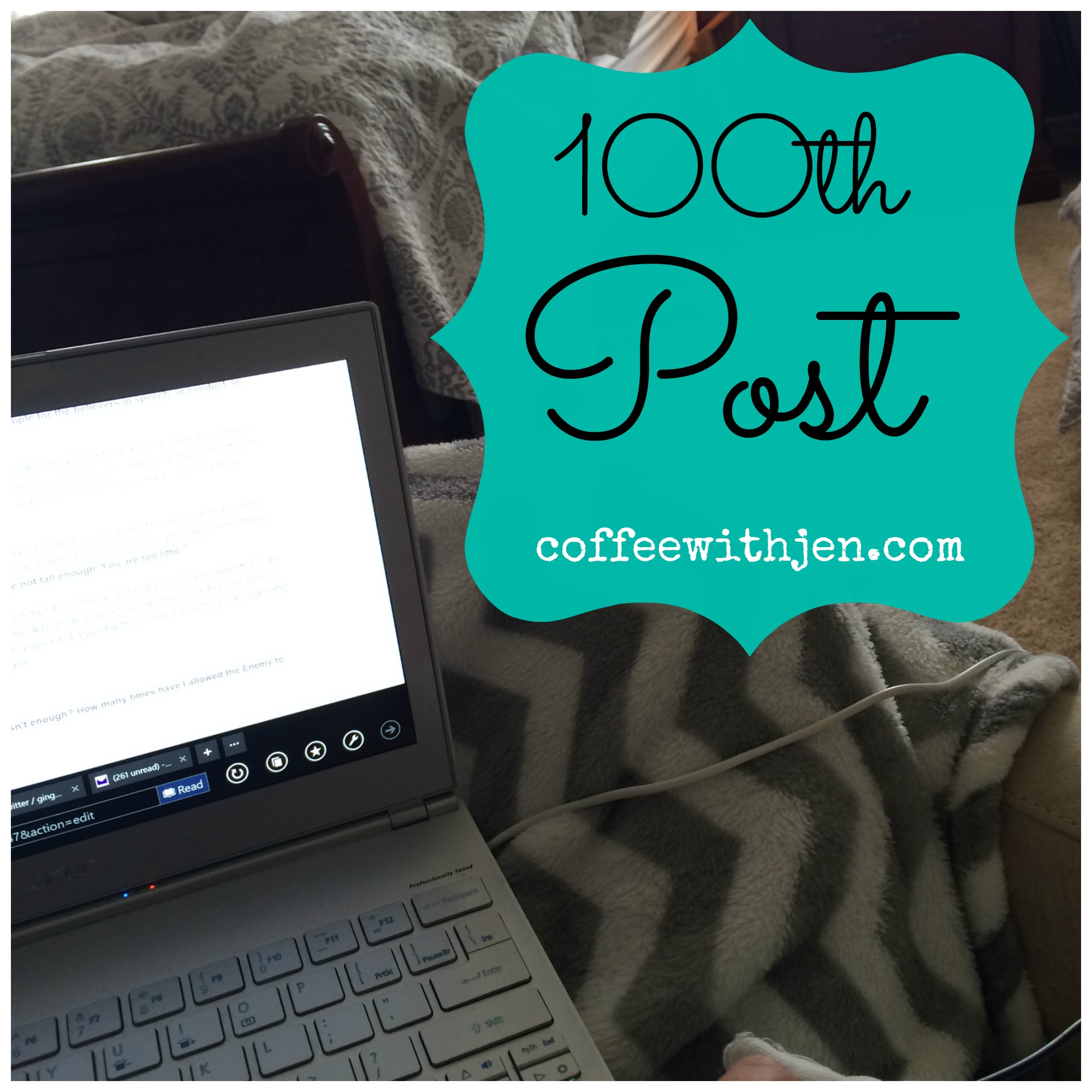 So much has been going on in my heart over the past six weeks.  I attended the Arkansas Women Bloggers conference, started the fall semester of the Women Living in Faith Bible Study, my daughter started public school, I started my third year of teaching preschool, and I have been reading The Best Yes by Lysa TerKeurst.  I actually had an opportunity to meet Lysa at an event a few weeks ago.  What joy it was to hug her neck and have her sign the copy of her book that I used to lead my first women's bible study last Fall!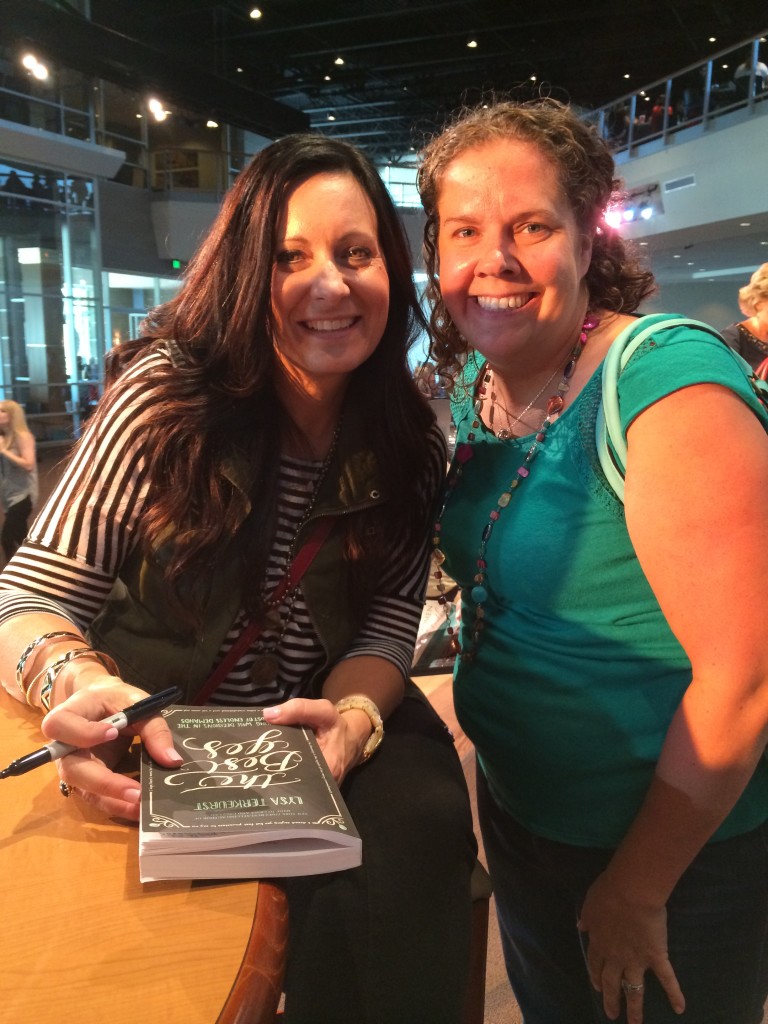 Have you heard of this book, The Best Yes? It has been my companion in the car rider line while waiting to pick my daughter up at school. It is so challenging! The whole point is to make room in our lives for what God really has purposed for us. It's about learning to say "no" so we can have room in our lives to say "yes".  It has me really evaluating my busyness.  I have already started weeding out the things in my life that I didn't even realize were distractors.  These things are good things in my life, but sometimes good can suck the energy right out of you so that you can't enjoy the great.
After reading this book and attending the AWB conference, I have decided to make a few changes to make our time together more meaningful. (Again, thank you for allowing me to find my voice!) There will be two new major components of my blog. First I will be embracing #TheSmallLife.  Lately, I have found such joy in the little things in life.  I have been more mindful of the daily wonders God has blessed me with.  I hope to revisit the truths I learned from Ann Voskamp. You can follow #TheSmallLife on Instagram and Twitter. I encourage you to use this hashtag too!  Second, I will start my grand adventure called #52lattes.  The concept is that I will have coffee with a different person once a week for a year. (I will be lucky to get two in a month with my schedule, but I will try!) I am excited about what I will learn by listening to various friends, mentors, and even strangers.   You will be invited to sit down with us too. Aren't you excited about these adventures?  I know I am!
So, I highly recommend The Best Yes! This is the type of book that I would buy out Barnes and Noble to give a copy to each of my friends.  I wish I could give each of you a copy!  How about let's do a give away! It is my 100th post and one year blog birthday.  Let's celebrate!