As I continue on my #52lattes journey, let me introduce to you to gals I do life with.   There are actually about 12 of us who meet faithfully every Thursday night to encourage each other and to dive into the word. We try to find time throughout the week to touch base with each other. It is a beautiful thing to see all the relationships built within our group.
In this season of being a stay-at-home mom, it is rare to find opportunities to sneak away to have a kid free chat with my girls.  Sometimes we schedule a late night coffee after our children go to bed,  Sometimes if a few of us will have a free morning, we steal away to connect.  Sometimes, all we can manage is a simple text or post in our Facebook page.
A couple weeks ago I put a shout out on our Facebook page that I would be headed to Panera. My sweet friends Polly and Shawna met me.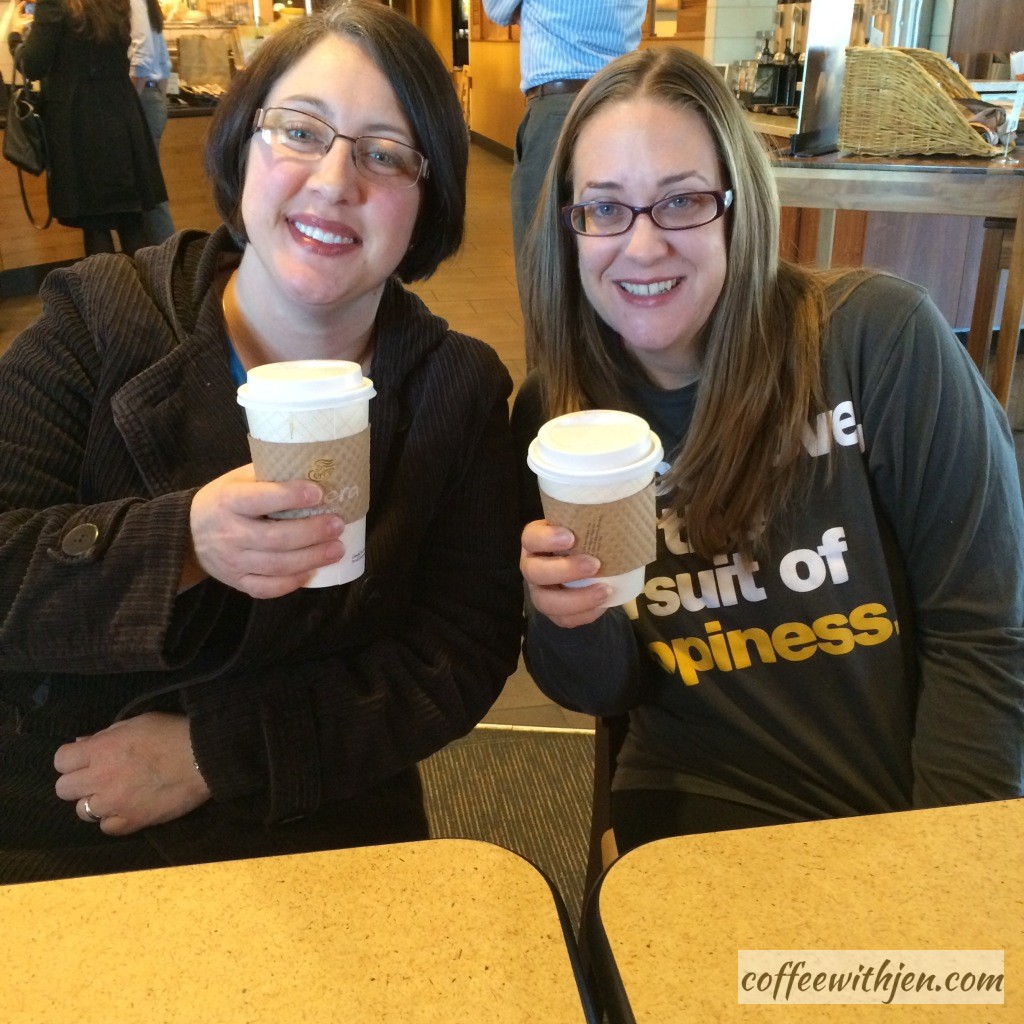 I met both of these women through a community bible study.  We three were complete strangers to each other, but through studying God's Word together we have become close friends over the past couple of years. These women do not judge if I show up in a pony tail with no make-up and yoga pants (that is code for fat pants in my world….I have never sat foot in a yoga class).   They also don't judge when I confess my failures.  I am only met with a "me too".
These two and the rest of our class are my community.  They are the ones I text when I am in need of prayer, if I have a praise, or if I just have something funny to say!
And let us consider how we may spur one another on toward love and good deeds, not giving up meeting together, as some are in the habit of doing, but encouraging one another—and all the more as you see the Day approaching. Hebrews 10:24-25
In the past, I have always thought of that verse legalistically.  I thought it meant that I needed to be in church on Sundays. That "church" was something I needed to check off my list and then return to my life.  While meeting for corporate worship is important, I have learned that "meeting together" is more of a daily walk…a lifestyle.  I honestly don't think I could make it if it weren't for my community of sisters.
Are you in the habit of meeting with a group of like-minded believers? You were created for community.  You may be thinking that it easier to do life alone.  You may want to put up a wall to protect your heart because, honestly, you have been a part of a community that was life sucking instead of life giving.  In the  words of Mary Demuth, "good community heals bad community".  The Father wants this for you! He will provide for His children. Call out to him. He will answer!
Blessings!
Jen
***If you are in NWAR and are wanting to connect with our group or a group like ours, please feel free to contact me.  I would be honored to help you find a community of healing.
{#52lattes: Cup 2}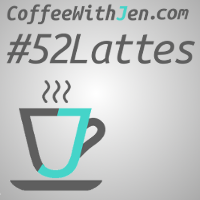 Link-Up: