Advent is a season of waiting. Oh sweet friend, this is it.  This is what we have been waiting for.  The time has come.  God's plan is ripe.  After hundreds of years of prophecy…then silence…
God Himself enters His own creation!
That is the miracle of Christmas.  Don't miss it.  In my 35 years, my mind has finally been opened.  Did you see it?
Slow down…soak it in…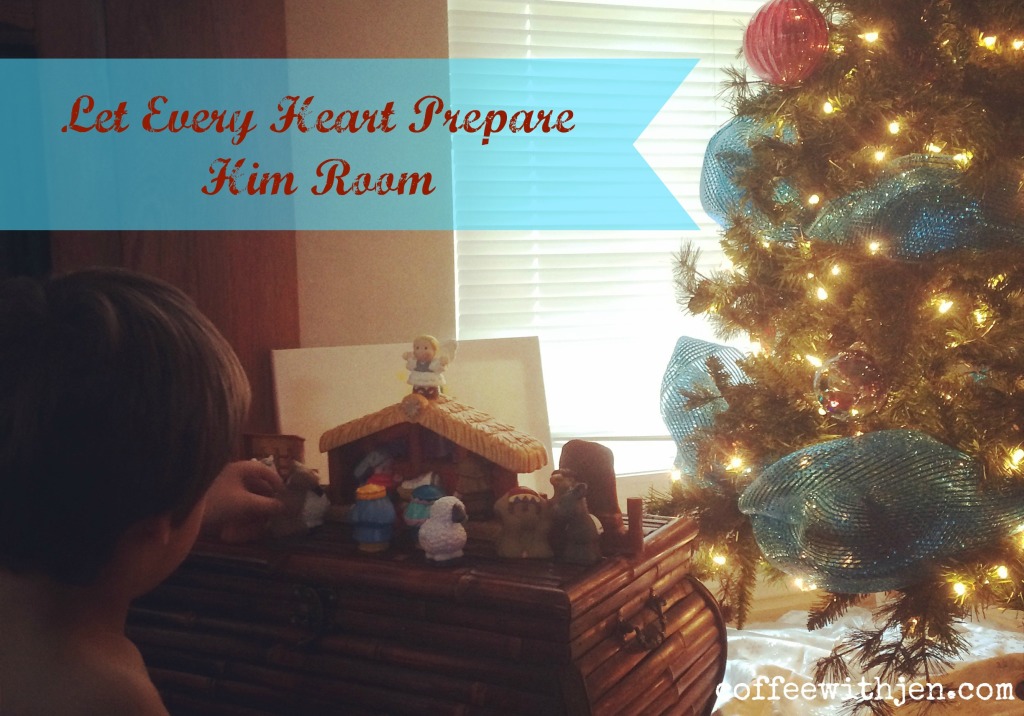 Joy to the World , the Lord is come!
Let earth receive her King;
Let every heart prepare Him room,
And Heaven and nature sing,
And Heaven and nature sing,
And Heaven, and Heaven, and nature sing.
Just as Mary became a vessel for God, we are invited to be one as well.  Our Father's plan is so poetic.  His plan was not only to dwell with us but to indwell us!
God with us…God within us.
Once we receive Him, we become a vessel for the Holy Spirit.  God has gifted Himself to us. And that Gift is reproduced. Each time we serve another we pour out God within us.  We are blessed to be a blessing.  The Gift we receive becomes the Gift we extend to others.
Don't repeat the tragedy that occurred that first Christmas Eve.  Stop after stop Mary and Joseph knocked on door after door only to be turned away.
Have you heard the Divine knocking? 
"Behold, I stand at the door and knock. If anyone hears my voice and opens the door, I will come in to him and eat with him, and he with me." Revelation 3:20
Don't miss it this Christmas!  Oh Soul, be willing to make room for Him.
"Do you not know that you are God's temple and that God's Spirit dwells in you?" 1 Corinthians 3:16 
This is where the natural world collides with the supernatural…"Heaven and Nature sing!"
This is the miracle of Christmas…
EMMANUEL…God With Us…
God within us…
You were always meant to be a vessel.
Merry Christmas, Sweet Friend!
Link-Up with: #RaRaLinkup, Testimony Tuesday, The Weekend Brew