Autumn is so delicious.  Everything about it makes me happy: chill in the air, gorgeous shades of oranges and reds, the sound of the leaves rustling in the wind or crunching underfoot, the smell of the fire pit, and of course, pumpkin flavored everything!
Just as we are to embrace each season as they come, we also need to recognize that we were never meant to stay in the same season forever.
Autumn serves a purpose. It is a sign to us to prepare for the coming season.  The trees let go of their leaves, because God knows that trees cannot bear the burden of two seasons. If winter comes before the leaves have fallen, the limbs will surely break.
Last week this precious picture showed up on my Facebook memories.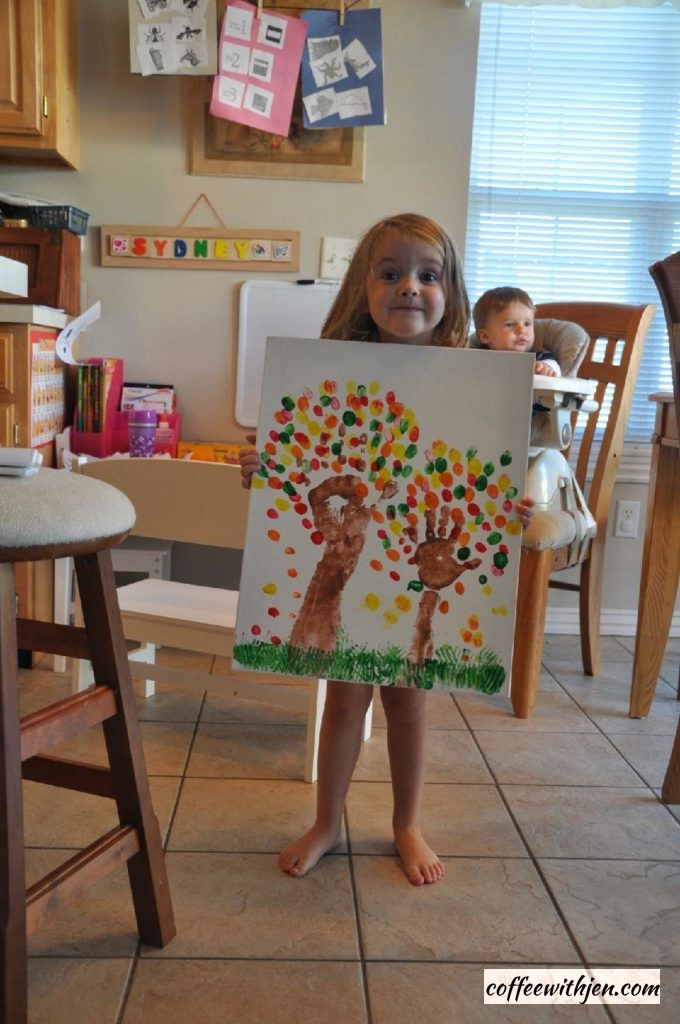 This, my friends, feels like a lifetime ago!!!
My daughter was three and my son was almost one.
EVERY single moment was spent with them…Feeding them…Teaching them…Playing with them…Cleaning them or up after them.
It was so exhausting but so fun. Finding time to study the Word was tricky.  During nap times was my best bet , but I made sure to find the time wherever I could. It was all a worthy investment into the future seasons.
Now my mornings look very different and so does my home.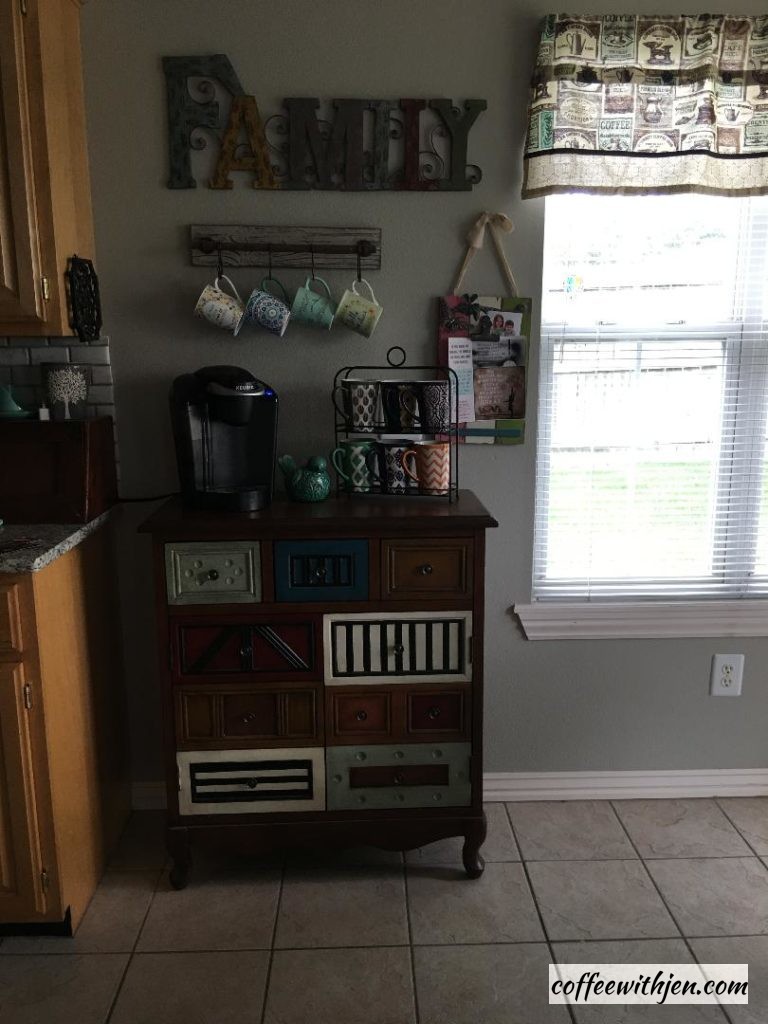 No longer is my living room filled with exersaucers and preschool supplies. Our home is starting to take a more mature design as seen in the the picture above.
I am still a stay-at-home mom, but I enjoy coffee in silence after dropping the kids off at school. I spend my days working on the house and myself, volunteering at the school, and resting up for the whirlwind of after school activities.
I am able to study the Word at my leisure quietly or with friends throughout the week. My home is opened for a group of women who want to encourage each other as mothers. Before, I would have never attempted to host regular meetings due to the busyness of those early years of parenting.
Each of these season has been such a blessing and full of Holy work that the LORD wants to work out in me and do through me.
You don't have to go far to serve the LORD. You don't have to do grand things. You just have to live a life yielded to His spirit and serve in the space that he has provided. That is what #TheSmallLife is all about.
It has been a year and a half since I officially became a published writer. Unfortunately, due to health issues I haven't written much since.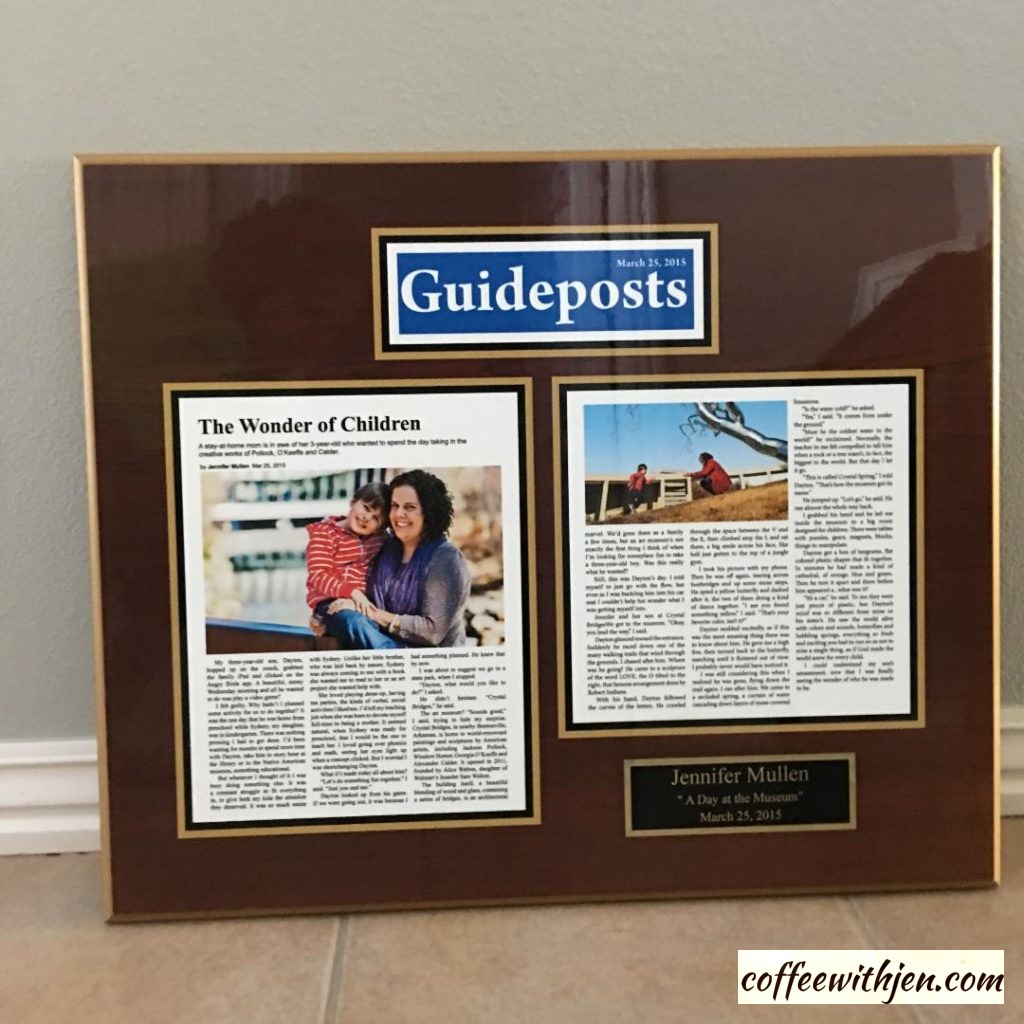 This summer my father presented this beautiful gift to remind me that I AM A WRITER.  When I saw it, I began to sob. Feelings of failure washed over me. I do have a dream of some day writing a book, but this is not the season for that. There will be a time for that Holy Work, but I must honor the season I am in.  Did you know that Laura Ingalls Wilder, the author of the Little House Series, did not write her first book until she was 65? I find great comfort in that!
God is not bound by time, but He chose to place us in time so that we would learn to trust Him.  Look to Him.  Watch and pray with anticipation for each season. He has plans for you and for me. He made each one of us who we are as individuals.  His word promises that "the gifts and the calling of God are irrevocable".  (Romans 11:29)
My calling is irrevocable! And so is yours!
If you are not were you hoped you would be, do not be discouraged. It is not the season. Not yet. Embrace the season you are in and watch and pray in preparation for what is to come.
I love you, Dear Sister.  Do not lose hope.