There is a reality show on Discovery called Clash of the Ozarks. Have you seen it? It is about two feuding families in a small town in north central Arkansas called Hardy. This happens to be my hometown. Well, I am technically from the next town over, but everybody knows everybody in Sharp County. My family has been in that area as long as the Russells and the Evanses.
Yes, the two main characters on the show are real people whom I have known my entire life.  They are larger than life for sure!  It was easy to understand why the producers approached them for a scripted reality show.  Both have a talent for telling a story with the essence of the truth spun with just enough elaborations to leave you wondering where the truth ends and the elaborations begin.  Something about that region just seems to produce story tellers.  My own Grandpa Fuller was a master at weaving a tale.
The show itself has been polarizing for the residents of the area. Some see it for what it is— a means for entertainment meant to be taken with a grain of salt. Others are frustrated by the one-sided stereotype of provincial Arkansans being perpetuated by "Hollywood" to the rest of the country.
I am not here to argue the validity of those points.  Rather, please allow me to inject some perspective as someone who grew up there and to present some images and glimpses into a lovely town not shown in Clash of the Ozarks.
The quaint little railroad town of Hardy, AR is situated on the Spring River; an attraction well worth visiting on its own merits.  People travel from all over to fish, camp, and canoe on this river.
But there is more to Hardy than just its surrounding natural beauty.  I had an opportunity to visit Main Street Hardy last week.  It was as I remembered it.  Busy shoppers were hunting for old forgotten treasures in the antique malls.  Locals sat on sidewalk benches enjoying a slower pace of life than most of us allow ourselves.  If these buildings could talk, even they would have more than a few stories to share.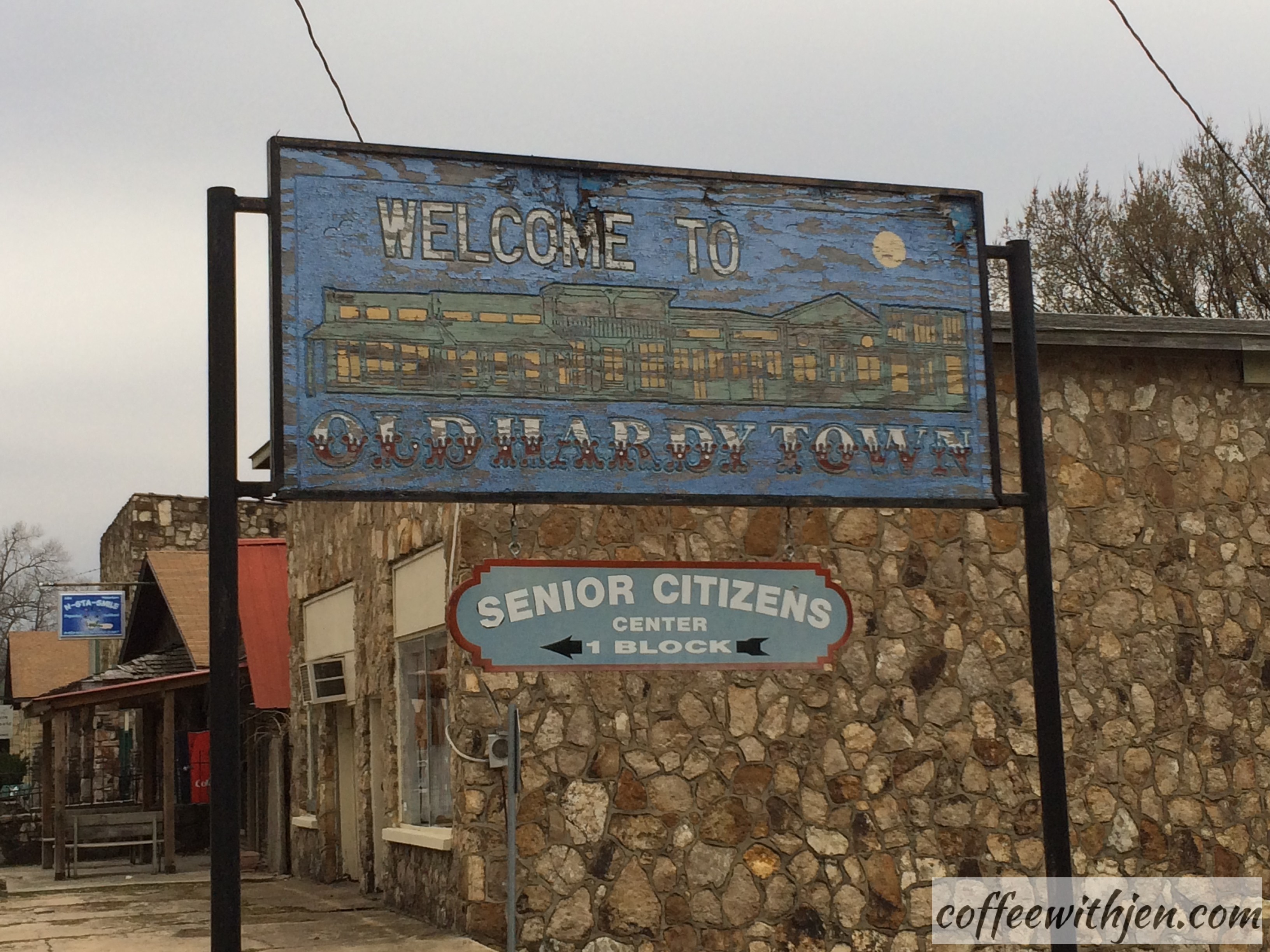 This one is my favorite on Main Street.  I only know fragments of its history, but it is a history that intertwines with mine.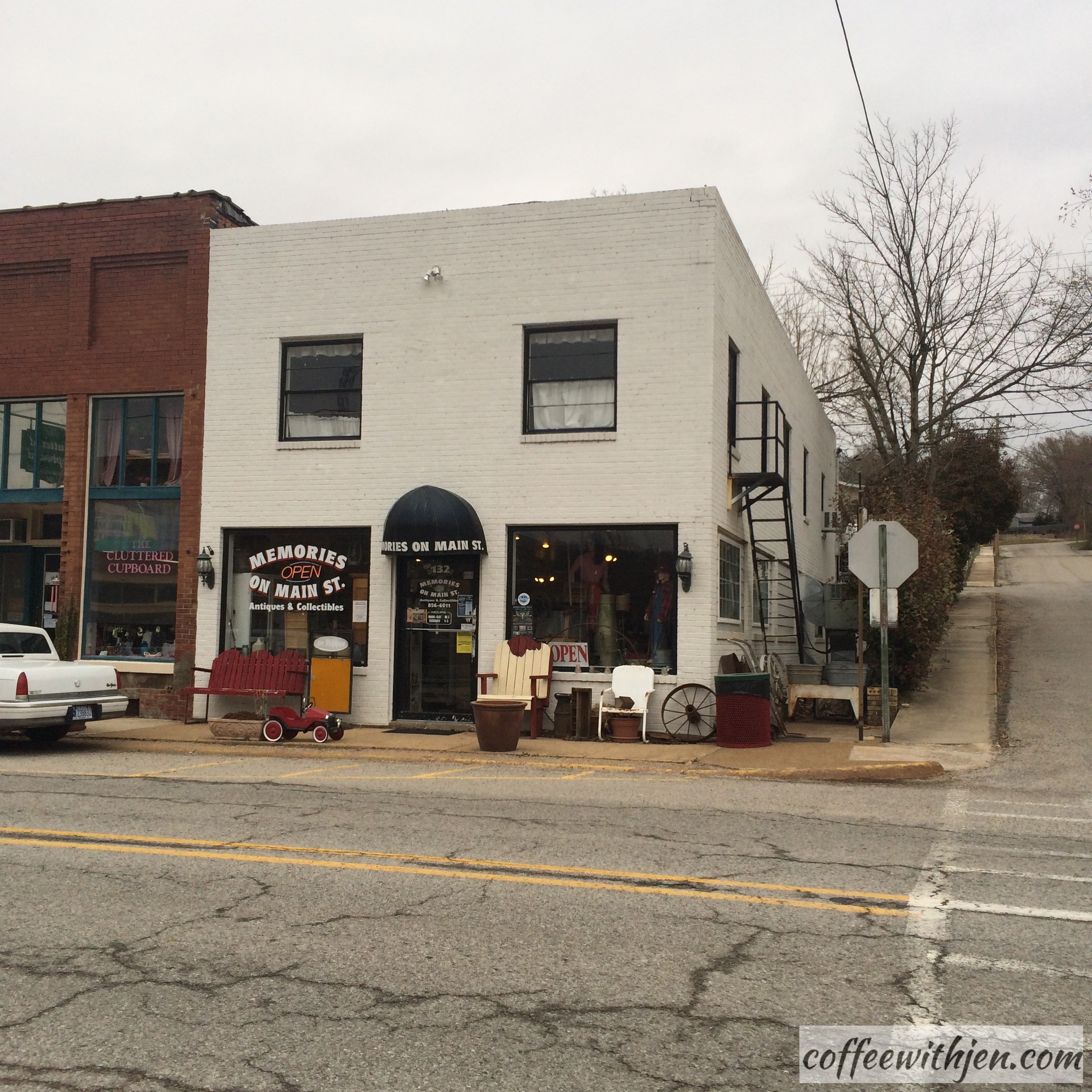 This unassuming white building used to be a restaurant run by my grandparents.  It was a family affair.  My mom and her sisters waited tables and my grandmother was the cook.  She made the best pies!  Mom lived in the upstairs apartments with her family while my parents were dating.  And do you see that sign?  The one that advertises the Church of Christ?  That is the church Mom and Dad got married in.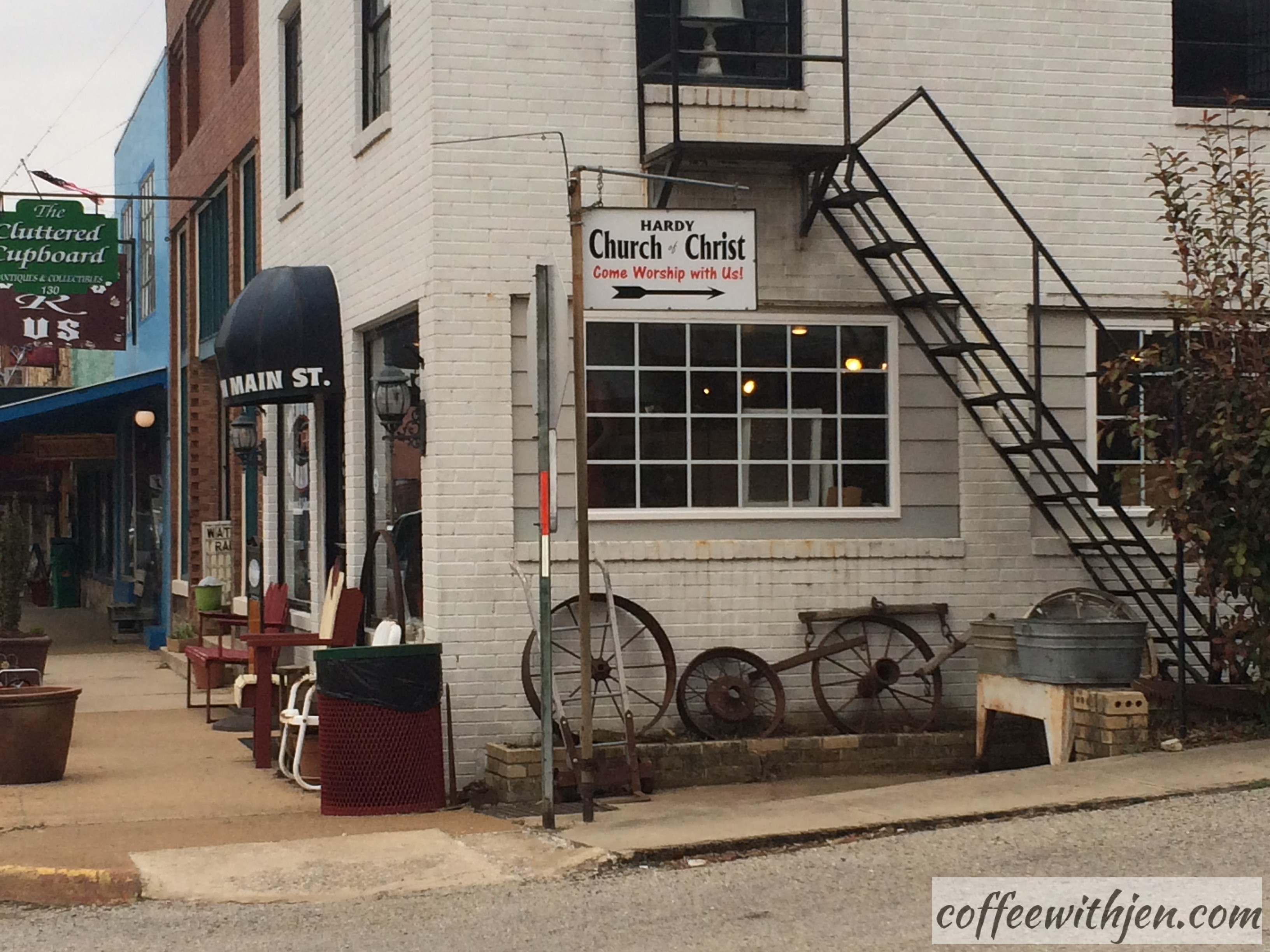 While taking a stroll down memory lane, I stopped in at some of my favorite shops.  Let me introduce you to some of the real people who make Hardy so interesting.  Please visit their websites and consider visiting their stores in person.
Dale and Liane Maddox own the Hardy Pottery Shop.  They have been producing some of the finest pottery in the region since 1980.
Their talent is evident in their quality handiwork!  Aside from pottery, they sell metal work, blown glass, jewelry, and more.  The building is over 100 years old and used to be Doc Johnston's Drug Store.  But that's another story.
Right next door, is Horton Music.  A friend of the family, Dennis Horton owns this little shop.  He sells and repairs new and used stringed instruments.  He also offers music lessons.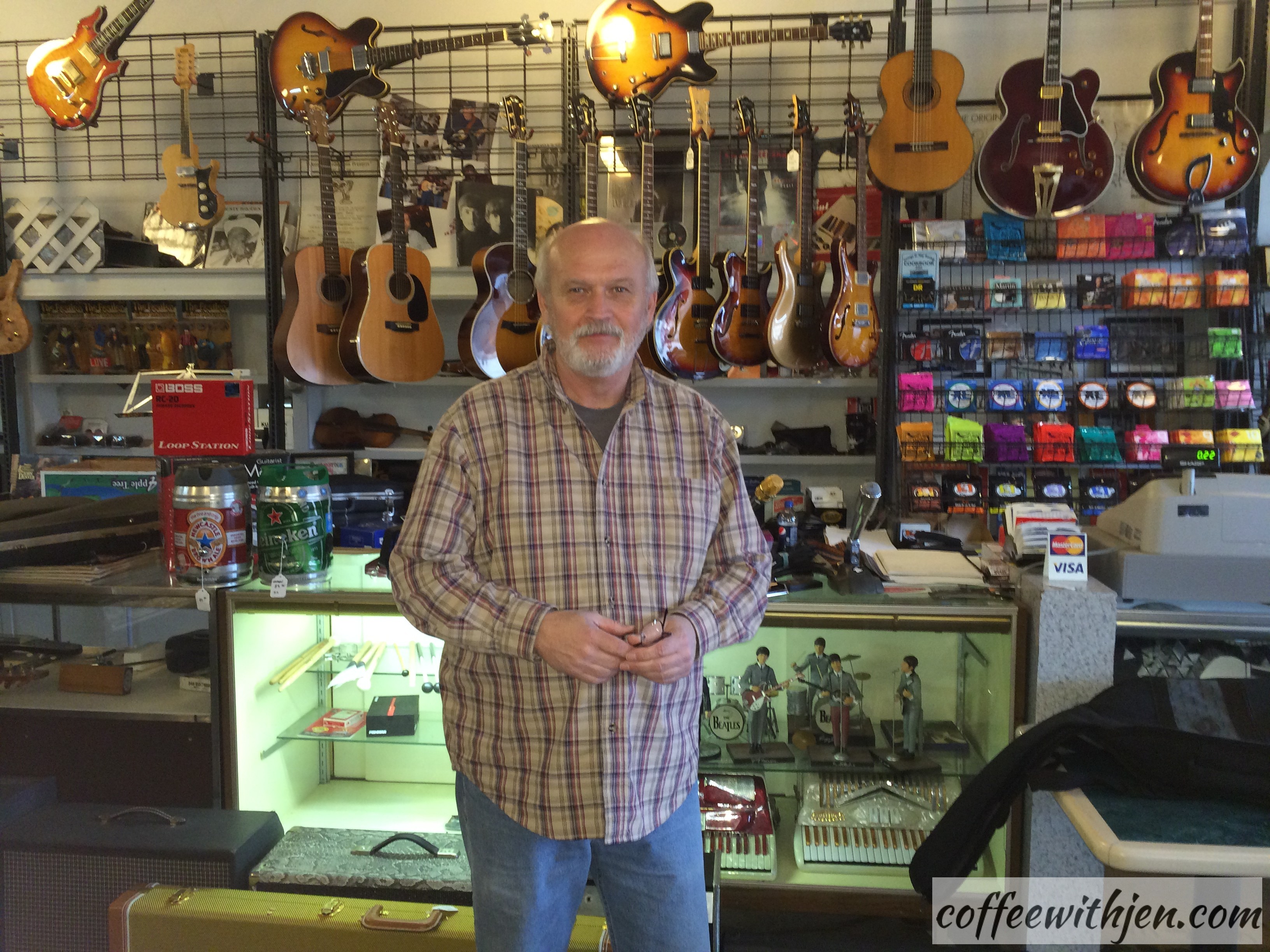 Across the street is the Flat Creek Dulcimer Shop which is owned by Jeff and Debbie Kamps.  Mrs. Kamps was one of my teachers in high school.  They are a sweet family.  They make Mountain Dulcimers, Bowed Psalteries, Lap Harps and Hammered Dulcimers in the basement of their retail shop.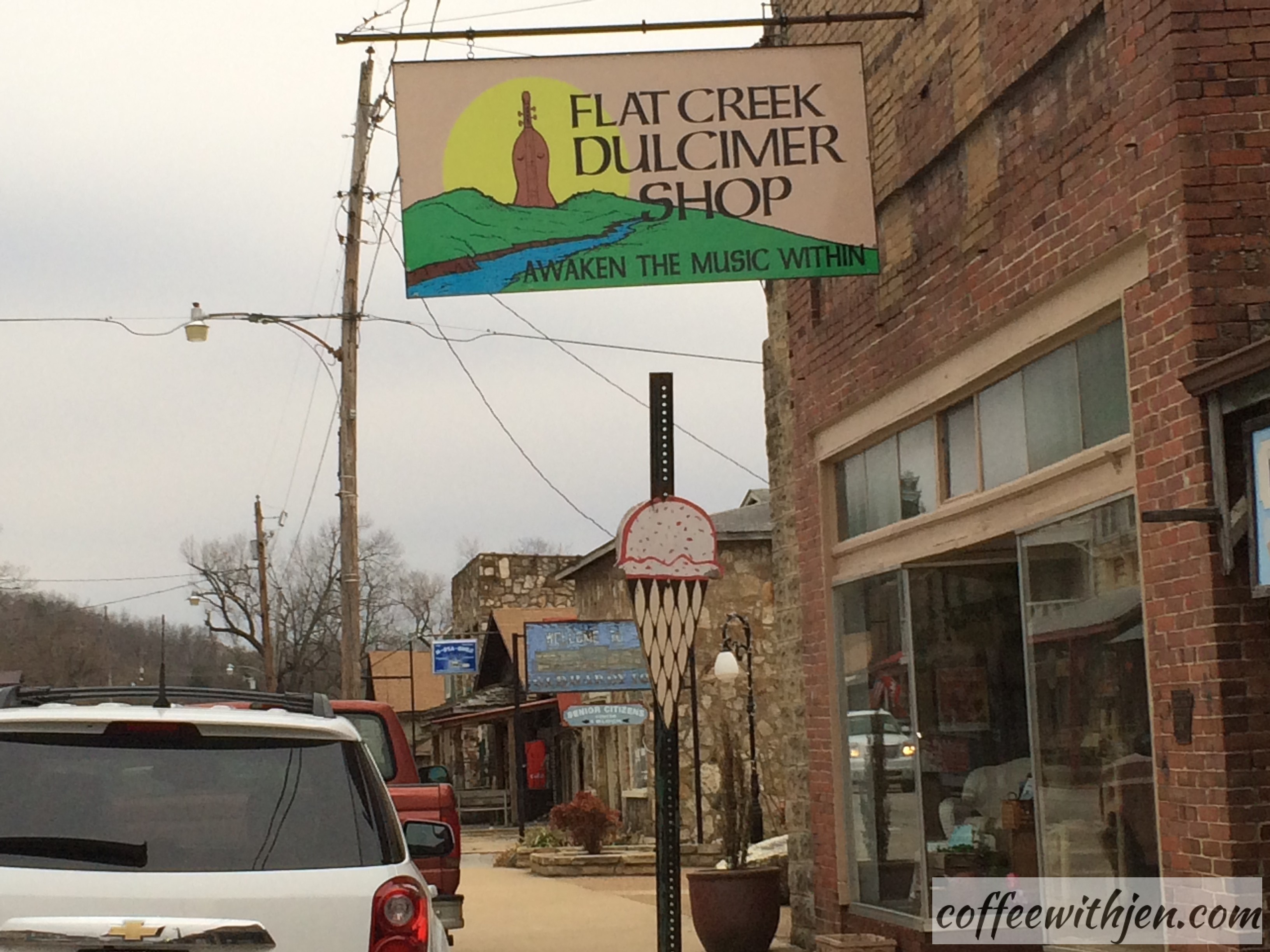 Just down the street is a relatively new addition to the Main Street businesses. Pig-N-Whistle a British style restaurant owned and operated by Philip and Rebecca Ashcroft.  I was touched that day to find a dish on the menu named in tribute to Rebecca's grandmother, Nadine.  Being from England, Philip creates authentic cuisine even in this most unexpected place.  Where else could you find a full English breakfast in the state of Arkansas?  But don't take my word for it.  Go try it for yourself!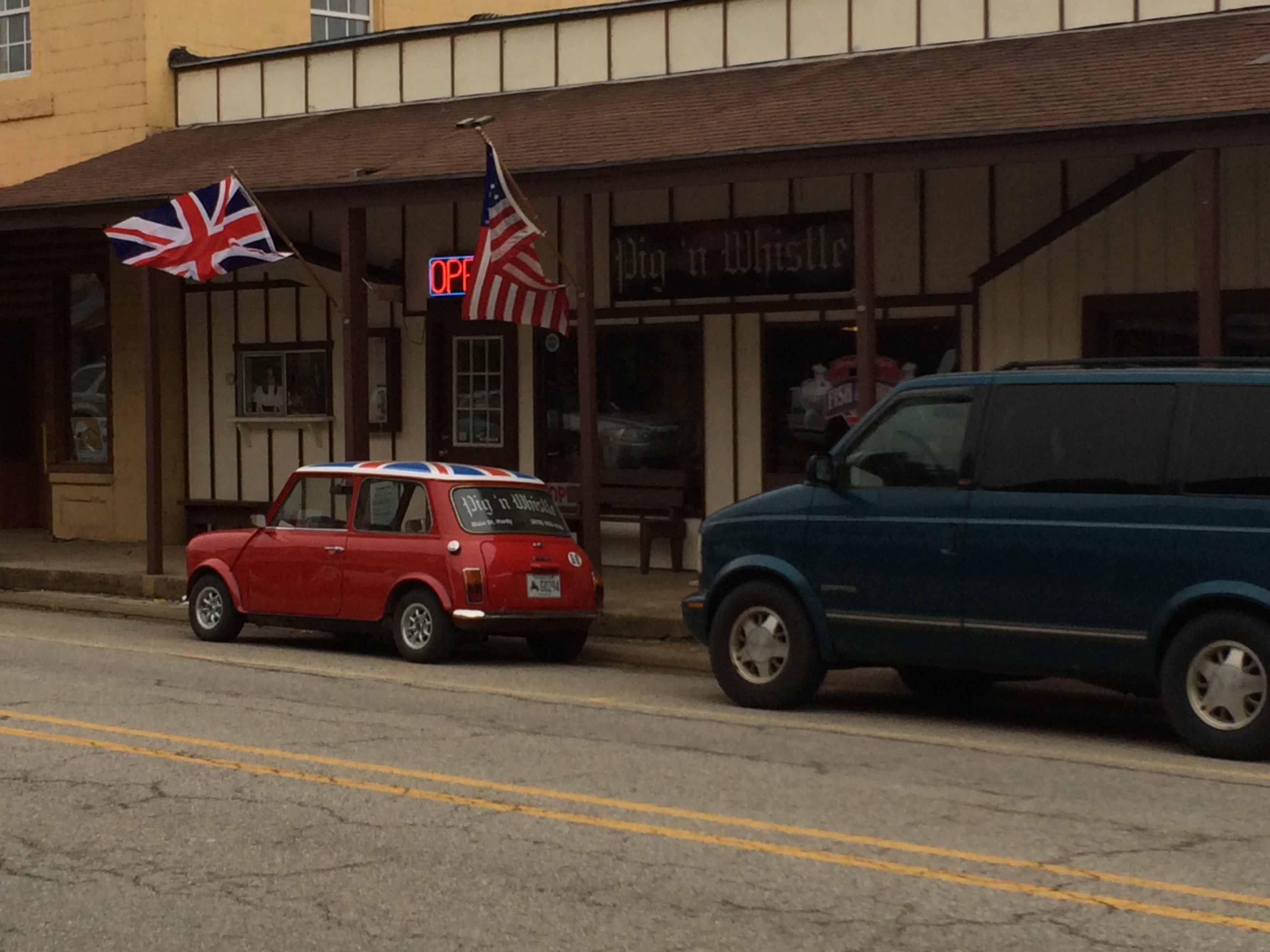 Speaking of memory lane, there is actually an antique store called Memory Lane Mall which is owned by Ronnie Martin.   As a teenager, I  had regular gigs babysitting the Martin kids.  Previously, this building was a furniture store owned an operated by Ronnie's dad, Don.  My mom worked for Mr. Don Martin as a bookkeeper, but that was before I was born.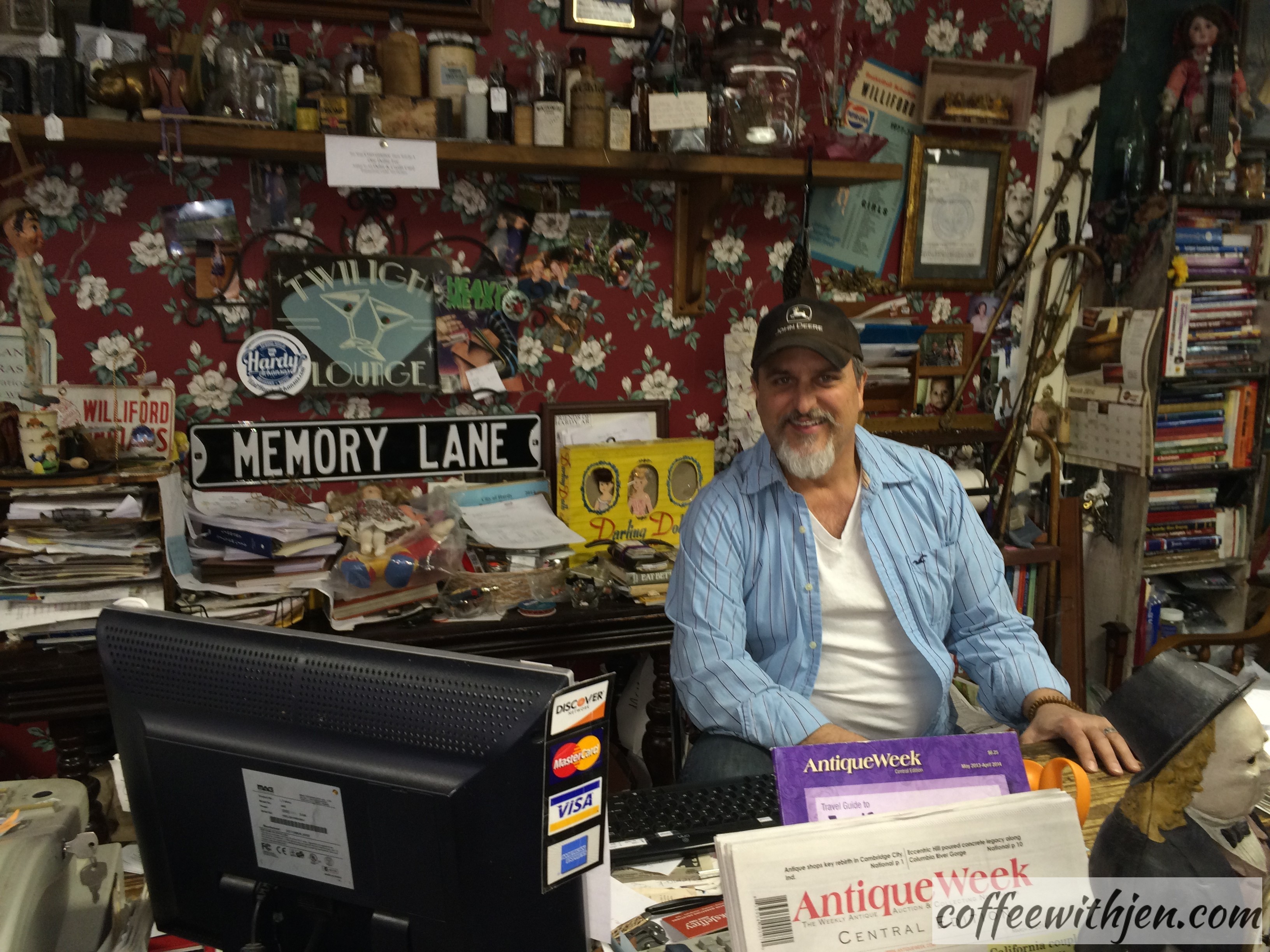 To the right of Martin's Furniture Store/Memory Lane Mall is the barber shop that my Daddy has used since he was a child.  As a little girl, I can remember running errands with my Dad.  On occasion, we would stop in for him to get a trim.   As you could imagine, it was in that shop that I heard some of the "biggest fish stories" I have ever heard.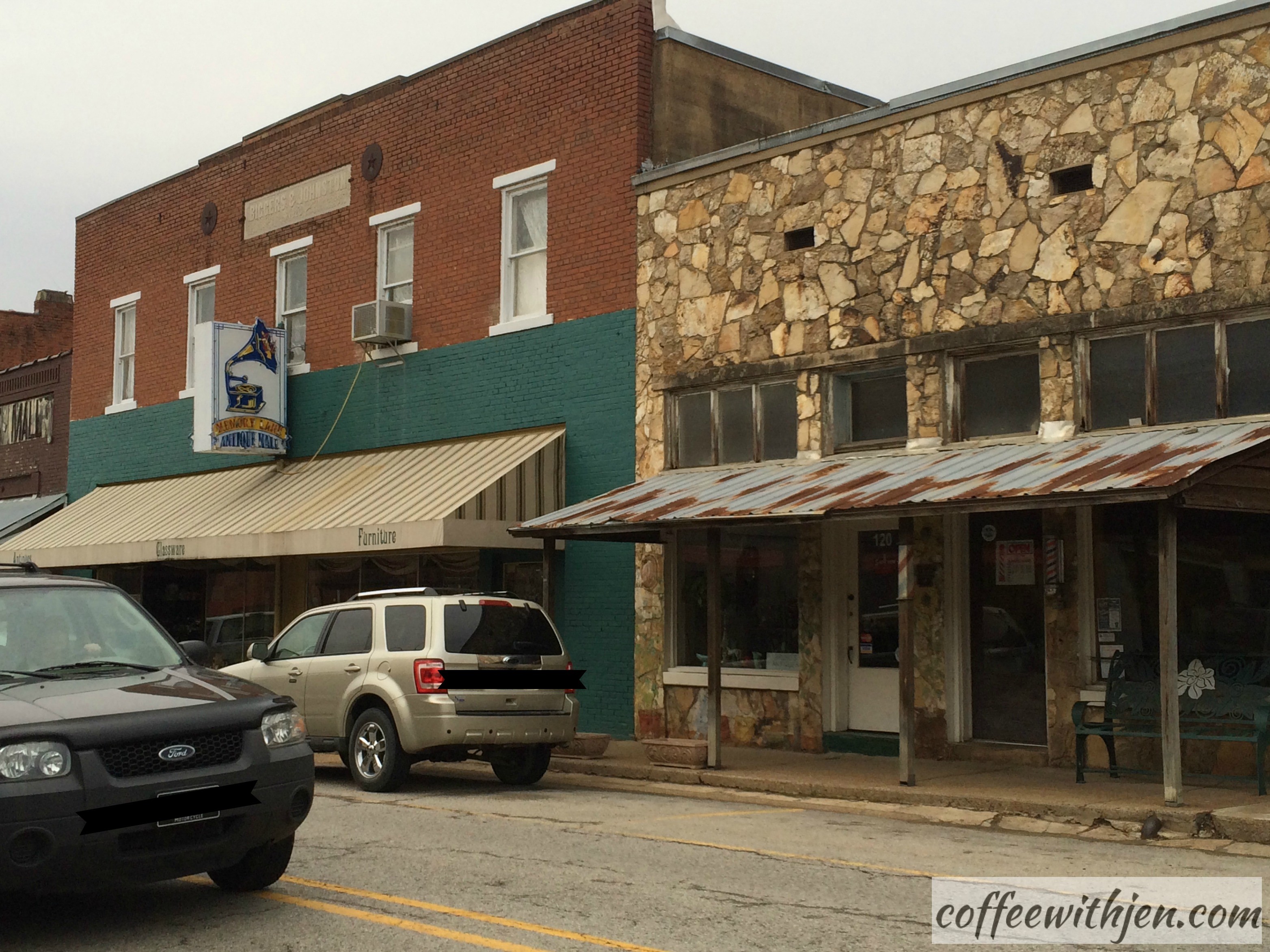 Of course, I have to tell you about my favorite coffee shop in Hardy!  It is called Words Afterwords.  I went for the first time last week.  I LOVED IT!  It is owned by Beth and Greg Bess.  Beth is a sweet friend and an inspiration to all who meet her.  The atmosphere was so lovely, and the coffee was delish! They have live music and performances on the weekends.  Check them out!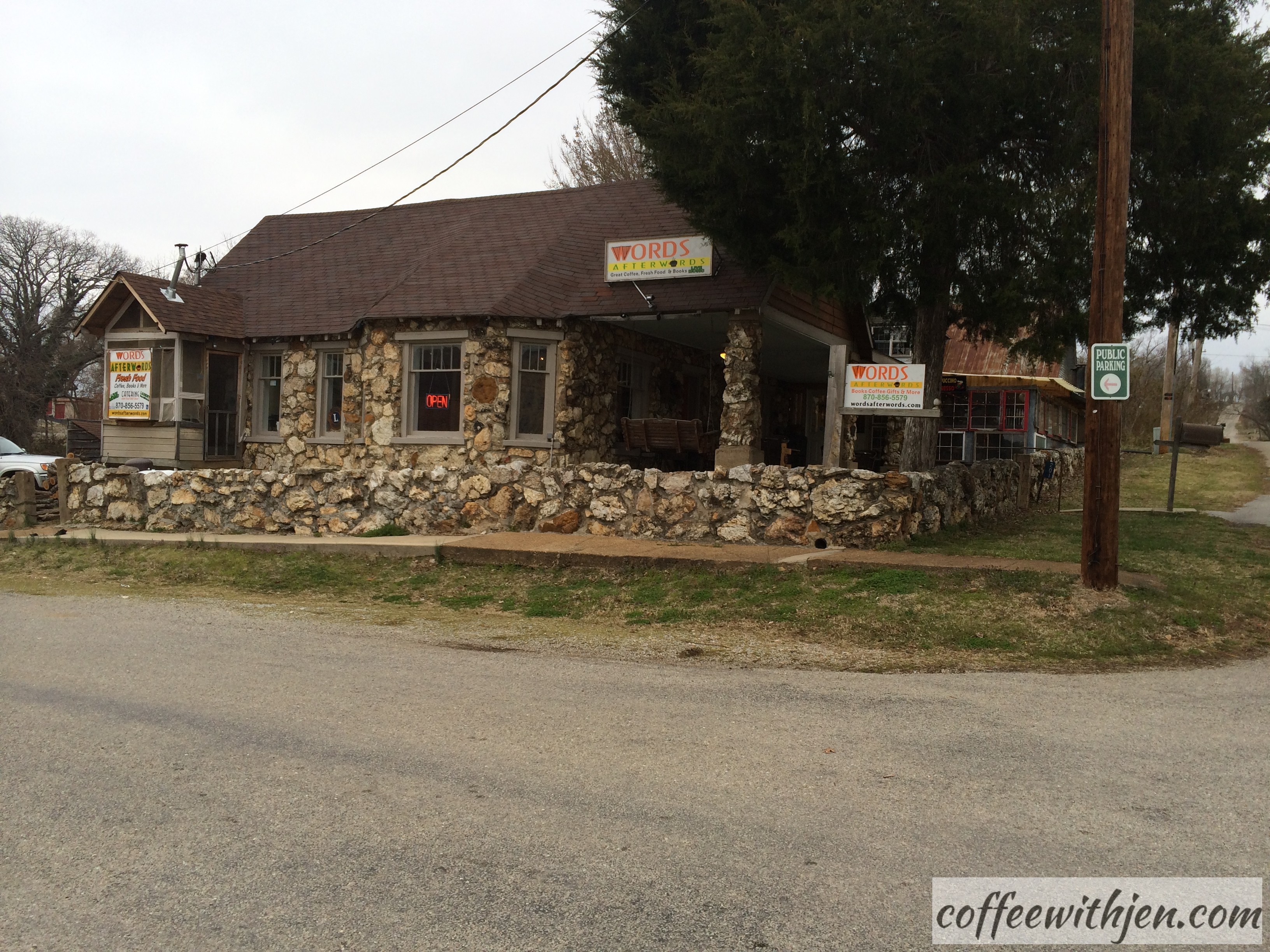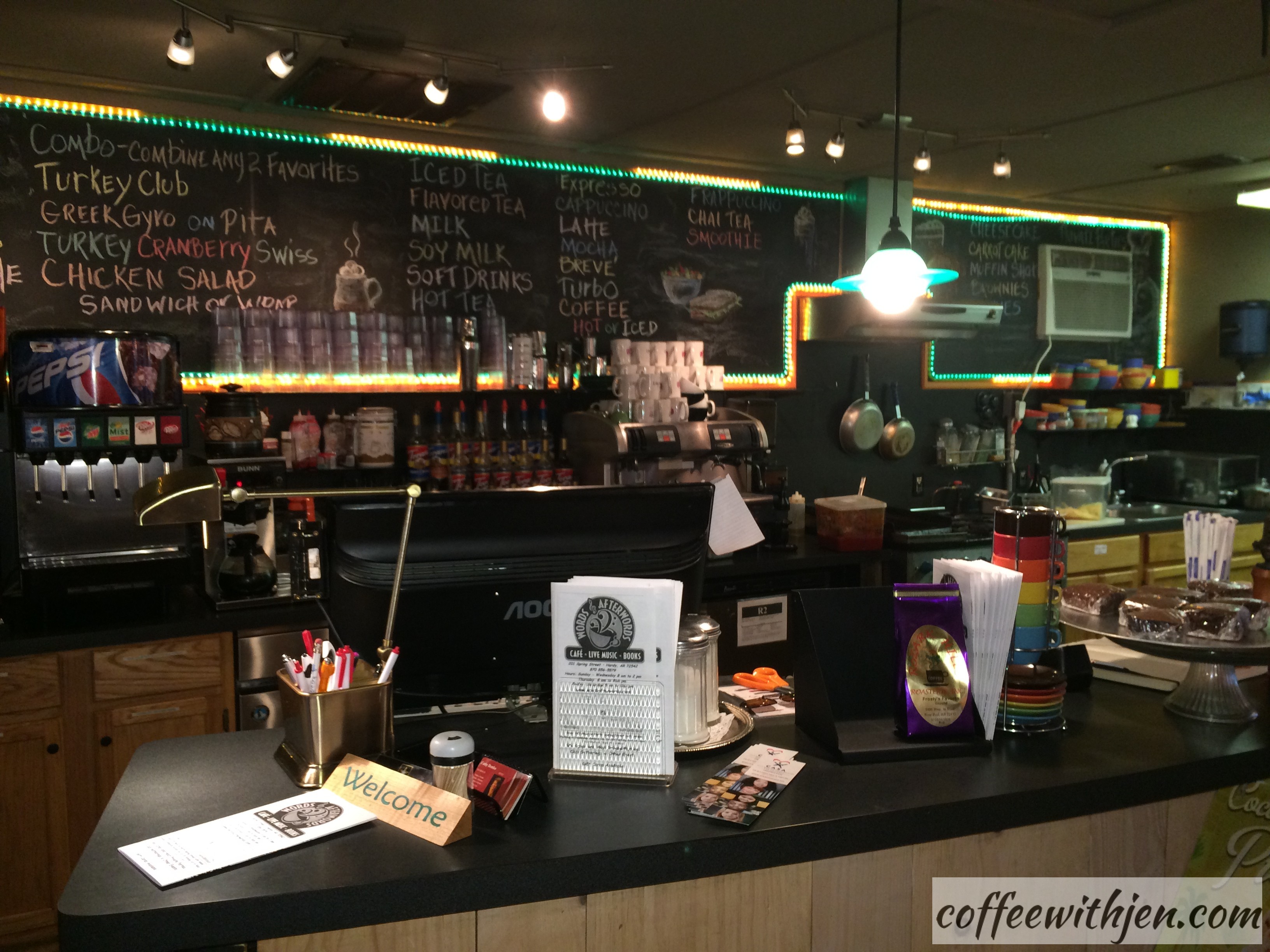 As you can see, Hardy is so much more than has been portrayed on TV.  It is a town of hard workers, great cooks, artists, musicians, as well as great story tellers.   Residents embrace the town's rich history but are always pursuing and making new stories; stories that I think are worth sharing.
I am proud to call it my hometown.
This post is a part of the #48Walks challenge.
Link Up With: